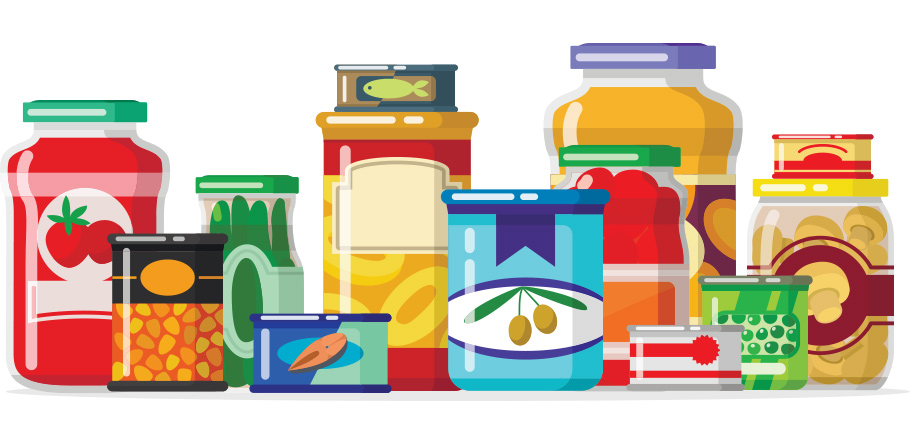 What a difference a week or two can make! Life has changed in so many ways. We are spending more time at home and in the kitchen. Some of our kids are home, and we are sharing more family meals together. This has made figuring out what to make for dinner every night a challenge and has been the topic of many conversations on social media and in the news.
It's definitely a different dynamic, but it also helps us realize how lucky we are to have so many healthy foods available in many forms, including pantry staples. You may have picked up a lot of pantry items on that rushed trip to the grocery store and are now trying to figure out what to do with all of them. If your pantry includes canned and pouch tuna and salmon, we have a few ideas for some delicious lunches and dinners.
Savory Tuna Rice Pilaf — Just substitute canned vegetables if you don't have frozen vegetables or any fresh veggies you need to use up. No cheese, no worries — just skip it!
Classic Tuna Noodle Casserole — This is especially good if you need a little comfort food right now! We have a couple of different options for casseroles so you can mix it up. Another bonus with casseroles is that the leftovers make a great lunch and freeze well for a dinner down the road.
Soups — A good, hearty soup can be really comforting during stressful times. Add some tuna or salmon, and you'll get an extra boost of protein as well. You can make a soup with a lot of the items you may have in your pantry, too. Our Tuna Minestrone with Parmesan Cheese is one simple but hearty soup you can pull together from a variety of foods you may have stocked up on. The bonus? You can freeze the leftovers for a dinner next week as well!
Classic Tuna Mac & Cheese or Buffalo Chicken Mac & Cheese — Do you need to stretch your mac & cheese a bit? Add a can or pouch of tuna or chicken, and mix in some canned veggies to make it a more complete meal.
Salmon Cake Salad — No ground beef in the grocery store? No worries! Canned or in a pouch, salmon or tuna make delicious burgers. If the recipe calls for two 2.6 oz. pouches, you can swap in one 5 oz. can of tuna or salmon or double the other ingredients and use two 5 oz. cans.
Quesadillas and tuna melts — These make for super-fast lunches, dinners or even snacks if the kids are hungry. Just add tuna and a little cheese on top of a tortilla or slice of bread, and then brown in a small frying pan.
We probably have a few more weeks of staying at home, so as you think about what to order online or pick up on your next grocery store run, add some of these pantry items to your shopping list, and you'll have a variety of healthy meals ready to go in no time!
Grains/cereals

Vegetables, fruit and canned beans

Baking supplies
Miscellaneous

Grains

Rice
Couscous
Quinoa
Other grains your family likes

Canned vegetables

Corn
Tomatoes
Mushrooms
Mixed vegetables

Flour
Cans and pouches of tuna, salmon, chicken and sardines
Pasta and egg noodles

Canned fruit in juice

Pears
Peaches
Pineapples

Mandarin oranges

Herbs and spices (basil, oregano, garlic powder, dried onions)
Chicken, vegetable or beef broth

Breads

Bread
English muffins
Pita bread
Tortillas

Flatbread

Canned beans

Black
Chickpeas
Cannellini
Navy

Lentils

Oils — olive oil and vegetable oil
Canned soups (cream of mushroom or celery)
Potatoes, onions and garlic
Bread crumbs
Nuts (peanuts, walnuts, pecans, pistachios)
Evaporated milk or powdered milk