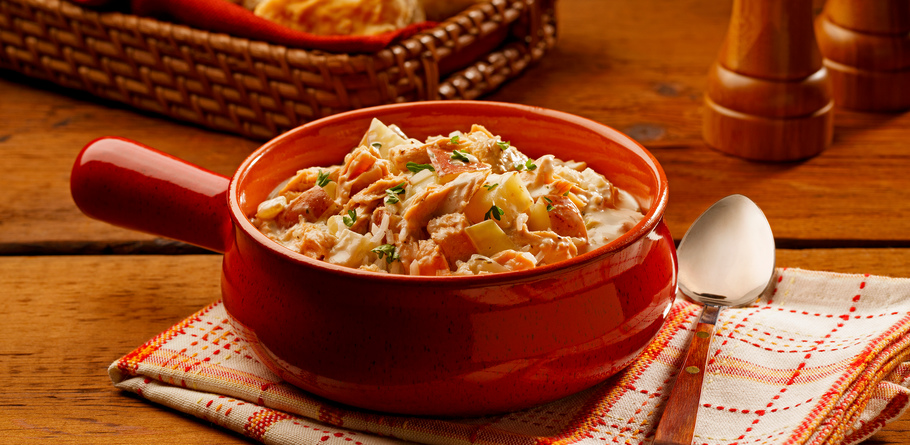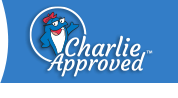 Taste a classic southern family friendly dish in a whole new way! Our Southern Salmon Stew uses Wild Pink Salmon, red potatoes, diced only, heavy cream and rice. To reduce the fat content, substitute whole milk or 2% milk for the heavy cream. The stew won't be quite as thick, but it will still be yummy!
Ingredients:
1 can (14.75 oz.) StarKist® Wild Pink Salmon, drained and chunked
1 Tbsp. vegetable oil
1 cup large diced yellow onion
4 "B sized" red potatoes, peeled and diced
2 cups heavy cream
¼ tsp. black pepper
¼ tsp. dried thyme (optional)
2 cups cooked white rice
Salt to taste
Directions:
Heat oil in medium size stock pot. Add onions and sauté until just softened.
Add potatoes, cream, pepper, thyme and cook over low heat until potatoes are soft (they should be tender when pierced with a fork).
Stir in chunked salmon and heat until salmon is warm. Add salt to taste.
Meanwhile, cook white rice and reserve to the side.
To serve, spoon ½ cup of rice in a bowl. Top with the stew.
Recipe Nutrition Information
1 can (14.75 oz.) StarKist® Wild Pink Salmon, drained
Nutrition Info
Servings Per Container: 8
Serving Size: 1 cup
Amount Per Serving
DV%*
Calories
430
Total Fat
27g
42%
Saturated Fat
14g
70%
Trans Fat
0.5g
Cholesterol
115mg
38%
Sodium
220mg
9%
Total Carbohydrate
32g
11%
Dietary Fiber
2g
8%
Total Sugars
2g
Protein
15g
Vitamin A
20%
Vitamin C
20%
Calcium
15%
Iron
8%
*The % Daily Value tells you how much a nutrient in a serving of food contributes to a daily diet. 2,000 calories a day is used for general nutrition advice.