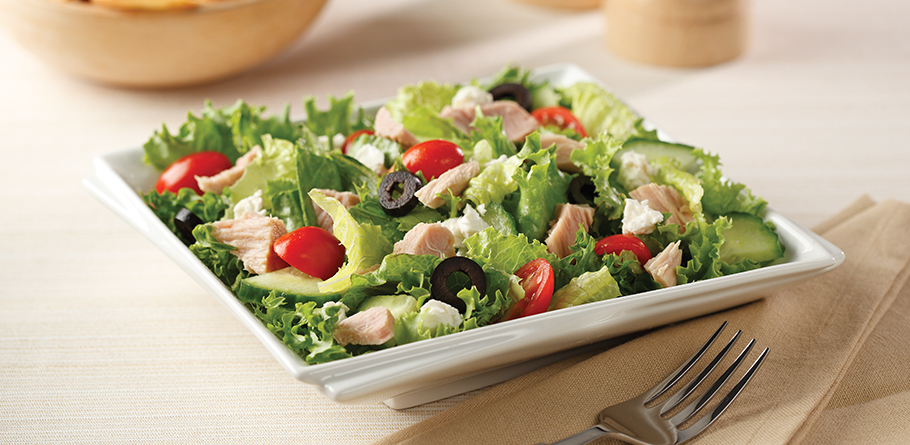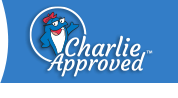 Whip up this delicious Tuna and Feta Salad for lunch in just 10 minutes. Bring the Solid White Albacore, mixed veggies and feta cheese, along with a small side of balsamic vinaigrette dressing.
Ingredients:
1 (3 oz.) Can - Solid White Albacore Tuna in Water
2 cups shredded lettuce, mixed variety
4 cherry tomatoes, halved
1⁄4 cucumber, sliced
2 Tbsp. sliced black olives
2 Tbsp. feta cheese, crumbled
2 Tbsp. balsamic vinaigrette
Directions:
Place salad greens on plate.
Top with tuna, tomatoes, cucumbers, olives and tuna and toss well.
Sprinkle feta cheese. Drizzle with balsamic vinaigrette.
Recipe Nutrition Information
When using 1 (3 oz.) Can - Solid White Albacore Tuna in Water
Nutrition Info
Servings Per Container: 1
Serving Size: 392g
Amount Per Serving
DV%*
Calories
300
Total Fat
17g
26%
Saturated Fat
3.5g
18%
Trans Fat
0g
Cholesterol
55mg
18%
Sodium
840mg
35%
Total Carbohydrate
12g
4%
Dietary Fiber
3g
12%
Total Sugars
7g
Protein
26g
Vitamin A
90%
Vitamin C
30%
Calcium
15%
Iron
15%
*The % Daily Value tells you how much a nutrient in a serving of food contributes to a daily diet. 2,000 calories a day is used for general nutrition advice.