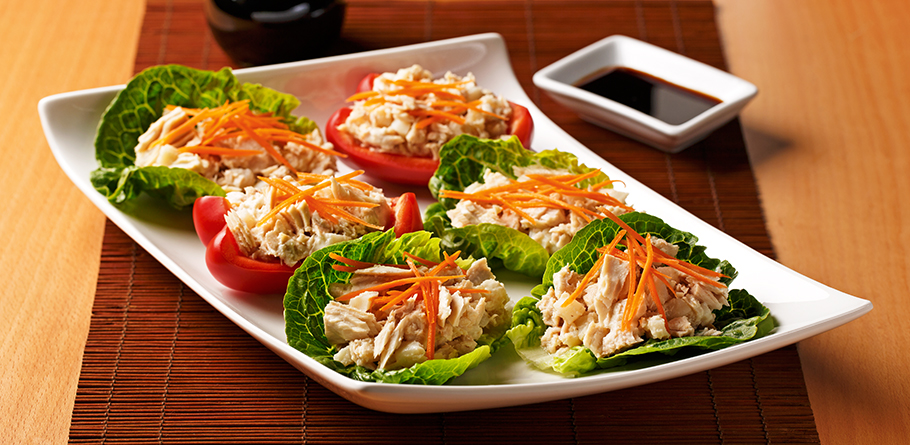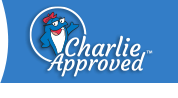 Make yourself a light summer lunch with a kick! Our Wasabi Tuna Lettuce Wraps are filled with a wasabi-mayo Albacore White Tuna, then sprinkle in water chestnuts and carrots. These can also be made into a fun party appetizer using wonton wrappers, hollowed out cucumbers or tomatoes.
Tip: Drizzle a small amount of low-sodium soy sauce on top of each lettuce cup (this will increase sodium content).
Ingredients:
2 (5 oz.) Cans - Solid White Albacore Tuna in Water (or NEW Low Sodium Solid White Albacore Tuna in Water), drained
1⁄2 cup chopped water chestnuts
11⁄2 Tbsp. light mayonnaise
1 tsp. wasabi paste
10 boston, bibb or romaine lettuce leaves
Carrot strips
Cilantro
Directions:
In a small bowl, mix mayonnaise and wasabi paste well.
In a medium bowl, mix tuna and water chestnuts together. Stir in mayonnaise mixture and mix well.
Place tuna in center of lettuce leaf. Top with carrots and cilantro.
Recipe Nutrition Information
When using 2 (5 oz.) Cans - Solid White Albacore Tuna in Water
Nutrition Info
Servings Per Container: 5
Serving Size: 2 wraps
Amount Per Serving
DV%*
Calories
70
Total Fat
2g
3%
Saturated Fat
0g
0%
Trans Fat
0g
Cholesterol
20mg
7%
Sodium
220mg
9%
Total Carbohydrate
4g
1%
Dietary Fiber
1g
4%
Total Sugars
0g
Protein
10g
Vitamin A
6%
Vitamin C
0%
Calcium
0%
Iron
2%
*The % Daily Value tells you how much a nutrient in a serving of food contributes to a daily diet. 2,000 calories a day is used for general nutrition advice.