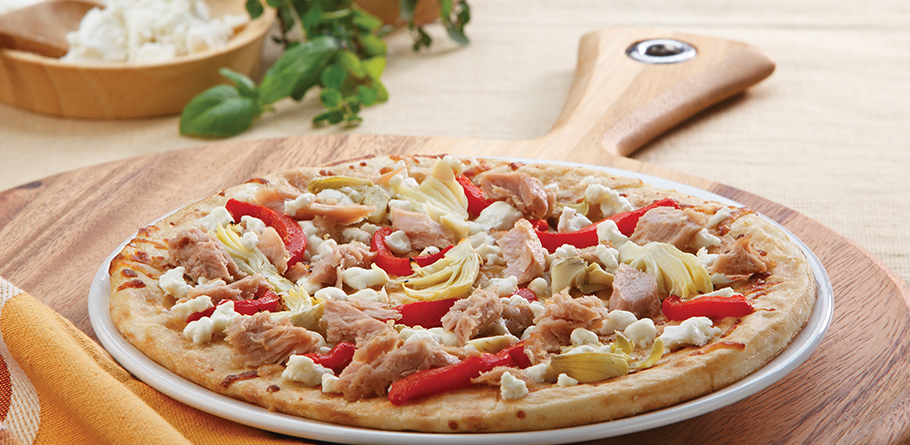 Help! My family is tired of tuna noodle casserole and tuna salad. They were staples on Friday during lent, but now that Lent is over my family is revolting! Tuna has always been one of our family favorites, it's a great way to incorporate fish into our meals and its super cost effective – but I'm out of ideas. Can you help me come up with some easy, healthy and tasty ways to use tuna that will get my family excited for dinner again?
It's so easy to get into a food rut! With busy lives, it's simpler to pull from the tried and true recipes and meals than spend a lot of time looking for new recipes and making sure you have everything you need. At StarKist we also know the most often-searched tuna recipe is "tuna noodle casserole" and "tuna melt" comes in a fairly close second. But did you know that tuna is one of the most versatile proteins available, which means there are hundreds of things you can do with it?
Tuna has a nice mild flavor and light texture so it is a perfect substitution for chicken or beef in many of your favorite recipes. We have a section of recipes that we are calling "AlTunaTives" that may give you some ideas for swapping tuna into your family favorites. No need for a new recipe – just use tuna in place of chicken or beef!
Now that the weather is warming up it's a great time to look for lighter ways to prepare meals. Making a quick lettuce wrap for lunch with tuna, carrot and cucumber slices and peanuts is a super-fast, tasty and healthy lunch. If you need a little more substance, use a corn tortilla or whole wheat tortilla in place of the lettuce.
Hosting a spring party or shower? Make a vegetable dip using ranch flavored tuna or stuff cherry tomatoes with lemon tuna and feta cheese for quick and easy appetizer.
Friday night is often pizza night – instead of takeout or delivery, make your own and add tuna. Pizza Olé is a kid favorite and a great way to introduce tuna on a pizza to your family. You'll feel like you ordered out!
Tuna makes great fish tacos too! So in place of ground beef, mix tuna with some taco seasoning and add it to the shell – no cooking involved! Or just add tuna to a corn tortilla and top with salsa and sliced avocado for a healthy and fast lunch or dinner.
Crab cakes and salmon cakes are often family staples, but did you know that tuna works just as well? Check out our Bolder Burger recipe or Tailgating Sliders for some fun flavor combinations and fish cakes your kids will love!
Tuna salad is always a good lunch option, but instead of the typical mayonnaise and celery salad, try mixing it with msome mashed avocado and red peppers and mango, or use one of our flavorful Tuna Creations and top a fresh lettuce salad with it. You won't miss the mayo or the dressing!
Be sure to go to the recipes section of our website for inspiration and more easy and healthy recipe ideas!