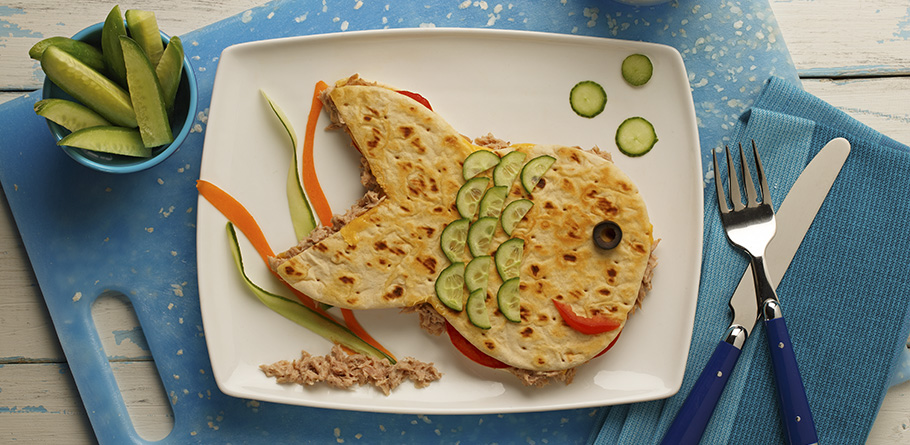 Get creative with your little one's lunchbox. Follow these tips and they'll never be bored again.
Cut sandwiches into fun shapes. Use a fun cookie cutter to make your child's favorite animal or shape. Try our fun "Monster Sandwich Wrap" or "Kid's Panini Sandwich"
Use the ingredients in the sandwich to dress it up. Cut the cheese in triangles and make ears, use cucumber rounds to make cheeks or wheels for a car, a grape tomato could be the nose and black olives the eyes!
Roll up a tortilla with cheese and a slice of turkey with a little mustard to hold it together. Or take a piece of whole grain bread and cover it with peanut butter and then jelly. Roll it tightly. Slice it into bite size pieces and you'll have kid friendly "sushi" rolls.
Add an encouraging note from Mom and Dad that will energize them for the rest of the day.
Occasionally include a special treat (if allowed by your school). Just a little chocolate kiss will put a smile on their face!