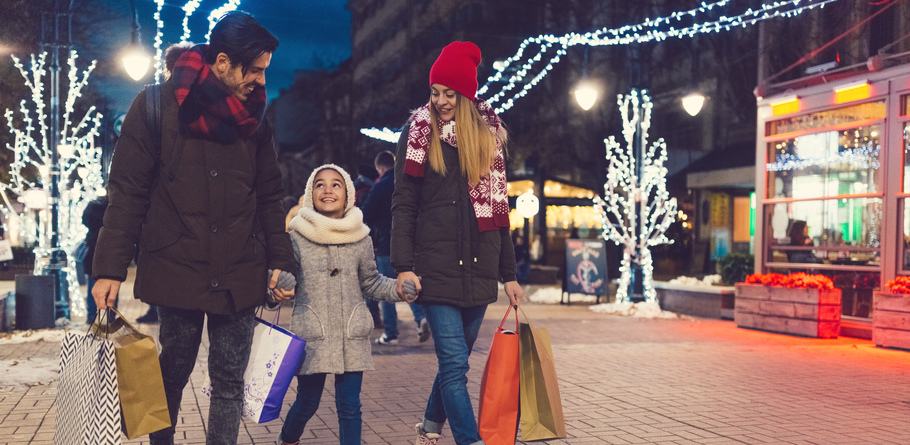 The holiday season is a beautiful time of the year.  We gather with family and friends, share meals and make memories.  It's also a busy time of the year and sometimes hard to find time to take care of ourselves, eat well, continue with our exercise routines and get enough sleep.  Try these 10 tips to stay healthy during the holidays so you have the energy to enjoy all your festivities!
At your fingertips|Keep healthy food within reach – pack veggies, fruit, or convenient lean protein like StarKist Tuna, Salmon or Chicken pouches for the office, a quick snack while shopping, or while waiting for your kids practice to end!   If you have something nearby that you like and will fill you up, you will be less tempted by the vending machine or plate of cookies in the office break room.
Fix it ahead|Plan your weekly meals ahead of time to help keep most days and nights on track.  Pack up lunches and snacks for the week so you can grab them as you are walking out the door.  You can freeze breakfast sandwiches and grab them as you are heading out for a filling breakfast.
Don't skip meals| It may seem like you are saving all your calories for your neighbor's delicious food, but when you skip a meal or two you just end up being overly hungry and eating more calories than if you ate regularly during the day.
Smaller is better| Our plate sizes have grown by a couple of inches over the last few decades allowing us to increase our portion sizes without realizing it.  At a buffet, opt for a smaller plate or if those aren't available, just don't fill yours to the brim.  If you are still hungry, you can always go back for seconds!
Liquid calories count too|You probably aren't paying much attention to those calories, but they can add up quickly.  A glass of wine, a beer, a mixed drink could have between 100 and 500 calories per drink!  Have a glass of water in between each alcoholic or sugary drink and sip on everything slowly.  Above all, let someone else do the driving if you've been drinking!
Sneak in exercise| Take a brisk walk around the mall before heading to the stores. Take the stairs or walk the escalator instead of taking the elevator.  If it's safe, park a little further away from the grocery store to get a few extra steps in!  Do a few squats while picking gifts up off the floor, push the vacuum cleaner or mop a little harder or faster when cleaning up or run with the dog to tire him out before company comes!
Catch those zzz's | Not getting enough shuteye has been shown to diminish your judgement and that can affect what you eat and how much.  Make sure you keep as close as possible to your normal sleep schedule.
It's all about Balance| It's okay to indulge a little and enjoy an occasional treat, but that doesn't mean you have to give up on healthy eating.  Try to stick with your normal eating routine as much as possible.  One little indulgence won't negate everything you've worked on all year.
Help Others | Finding a way to give back or help others who are less fortunate has been shown to help reduce stress, improve your mood and give you a sense of purpose.  Even during this busy time of the year, taking a little time to give back may help you relax and find even more joy this holiday season!
Stop and Smell the Roses | Take time for yourself and enjoy the little moments!  Take a deep breath and step back.  Even a 5 minute break to just appreciate the season can help re-energize you.  It's a beautiful time of the year – take time to enjoy it!