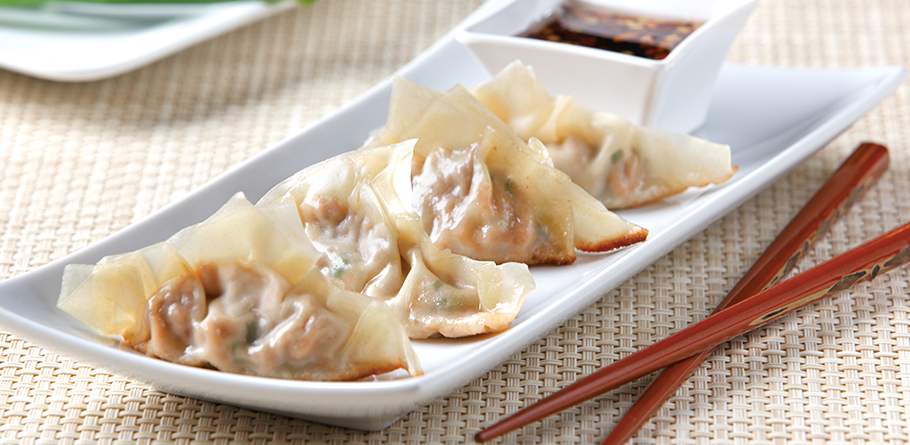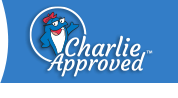 Your kids can help put these together and everyone will love eating them!
Ingredients:
2 (2.6 oz.) Pouches - Tuna Creations® Sweet & Spicy
2 Tbsp. chopped water chestnuts
2 Tbsp. chopped green onions
1 tsp. canola oil
12 wonton wrappers
2 Tbsp. soy sauce
1 Tbsp. rice wine vinegar
1⁄2 tsp. canola oil
1⁄4 tsp. red pepper flakes
Directions:
Mix tuna, water chestnuts and green onions in a bowl.
Put one wonton wrapper in the palm of your hand. With a wet finger, moisten border of the wrapper. Place ~1 Tbsp. of tuna mixture in middle of each wonton wrapper; fold it over and seal edges together tightly.
Place on a cookie sheet and continue making the rest of the dumplings.
Heat oil in non-stick skillet. Place dumplings in skillet (a large skillet should hold 12) and fry until golden on the bottom – about 2 – 3 minutes.
Add 1⁄2 cup water and cover, cooking for 7 – 10 minutes until all water is evaporates. If necessary, repeat.
Meanwhile, mix soy sauce, rice wine vinegar, canola oil and red pepper flakes in a bowl.
Take dumplings out of skillet and serve with dipping sauce.
Recipe Nutrition Information
When using 2 (2.6 oz.) Pouches - Tuna Creations® Sweet & Spicy
Nutrition Info
Servings Per Container: 6
Serving Size: 43g
Amount Per Serving
DV%*
Calories
80
Total Fat
1g
2%
Saturated Fat
0g
0%
Trans Fat
0g
Cholesterol
10mg
3%
Sodium
150mg
6%
Total Carbohydrate
11g
4%
Dietary Fiber
0g
0%
Total Sugars
1g
Protein
7g
Vitamin A
0%
Vitamin C
2%
Calcium
0%
Iron
4%
*The % Daily Value tells you how much a nutrient in a serving of food contributes to a daily diet. 2,000 calories a day is used for general nutrition advice.