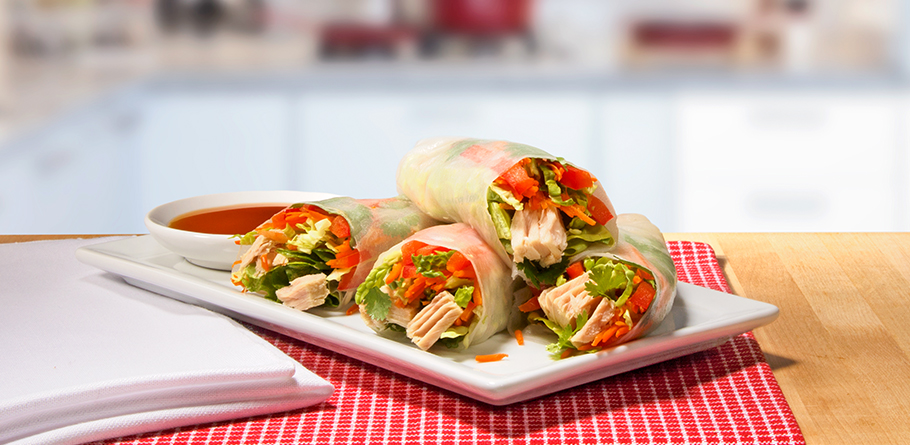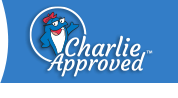 Ingredients:
2 (4.5 oz.) Cans - StarKist Selects®, Solid White Albacore in Water, drained
10 sheets of rice paper
20 pieces of Bibb lettuce, membrane cut out, measuring about 2" x 3" inches in length
1⁄2 cup matchstick carrots
1⁄2 cup very thinly sliced red pepper
1⁄2 cup very thinly sliced napa or savoy cabbage
Fresh cilantro, mint or basil leaves
Spicy soy dipping sauce (like Ponzu sauce)
Directions:
Prepare all ingredients and set in front of you before going forward.
Heat water to boiling and place in a cookie sheet with sides.
Take rice paper, one at a time, and soak in hot water for 20 – 30 seconds. Carefully remove from water and lay flat on a clean surface.
Place lettuce on the bottom third of the rice paper, leaving about an inch on each side.
Top with carrots, pepper, cabbage, tuna and herbs.
Pull bottom of the rice paper tight over the top of the vegetables, then roll tightly to the middle of the rice paper.
Fold in sides and continue to roll tightly. Cut in half and place on serving platter. Cover with wet paper towel until ready to serve. Repeat with the rest of the paper, vegetables and tuna.
Recipe Nutrition Information
When using 2 (4.5 oz.) Cans - StarKist Selects® Solid White Albacore in Water
Nutrition Info
Servings Per Container: 20
Serving Size: 30g
Amount Per Serving
DV%*
Calories
25
Total Fat
0g
0%
Saturated Fat
0g
0%
Trans Fat
0g
Cholesterol
5mg
2%
Sodium
55mg
2%
Total Carbohydrate
4g
1%
Dietary Fiber
0g
0%
Total Sugars
0g
Protein
4g
Vitamin A
15%
Vitamin C
6%
Calcium
0%
Iron
0%
*The % Daily Value tells you how much a nutrient in a serving of food contributes to a daily diet. 2,000 calories a day is used for general nutrition advice.