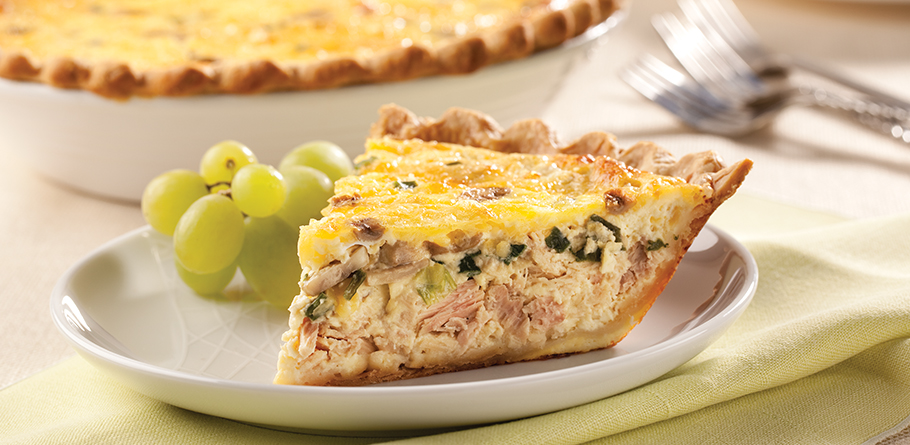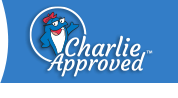 Our Albacore Quiche recipe is a delicious addition to your weekend brunch. Enjoy Albacore White Tuna over a delicate pie crust along with sauteéd mushrooms, scallions, eggs and Swiss cheese. Serve with a side of fresh fruit.
Ingredients:
2 (4.5 oz.) Cans - StarKist Selects® Solid White Albacore Tuna in Water, drained
1 refrigerated or frozen pie crust for a 9-inch pie
1⁄2 cup sliced scallions, white and green parts
4 oz. sliced white mushrooms
2 Tbsp. olive oil
6 eggs
⅔ cup heavy cream
3⁄4 cup whole milk
6 oz. Swiss cheese, shredded
1⁄4 tsp. nutmeg
Directions:
Preheat oven to 425°F.
Place pie crust in 9-inch pie plate. Line with foil and pie weights or dried soup beans. Bake for 10 minutes. Remove foil and weights and bake an additional 5 minutes. Cool crust, in pie plate, on wire rack.
Cook mushrooms and scallions in olive oil in a medium saucepan over medium heat until softened.
Mix eggs, cream and milk together in a separate bowl.
Break apart tuna and spread over the bottom of crust, covering well. Top tuna with mushrooms, scallions and cheese.
Pour egg and cream mixture over tuna and mushroom mixture, being careful to not overfill the crust. (You may have a little of the liquid left over.) Make sure cheese is spread evenly throughout the pie. Sprinkle with nutmeg.
Bake at 425°F for approximately 40 minutes, until the center no longer wiggles.
Serve warm or chilled.
Recipe Nutrition Information
When using 2 (4.5 oz.) Cans - StarKist Selects® Solid White Albacore Tuna in Water
Nutrition Info
Servings Per Container: 8
Serving Size: ⅛ pie (178g)
Amount Per Serving
DV%*
Calories
390
Total Fat
27g
42%
Saturated Fat
12g
60%
Trans Fat
0g
Cholesterol
240mg
80%
Sodium
290mg
12%
Total Carbohydrate
15g
5%
Dietary Fiber
1g
4%
Total Sugars
3g
Protein
21g
Vitamin A
15%
Vitamin C
2%
Calcium
25%
Iron
8%
*The % Daily Value tells you how much a nutrient in a serving of food contributes to a daily diet. 2,000 calories a day is used for general nutrition advice.