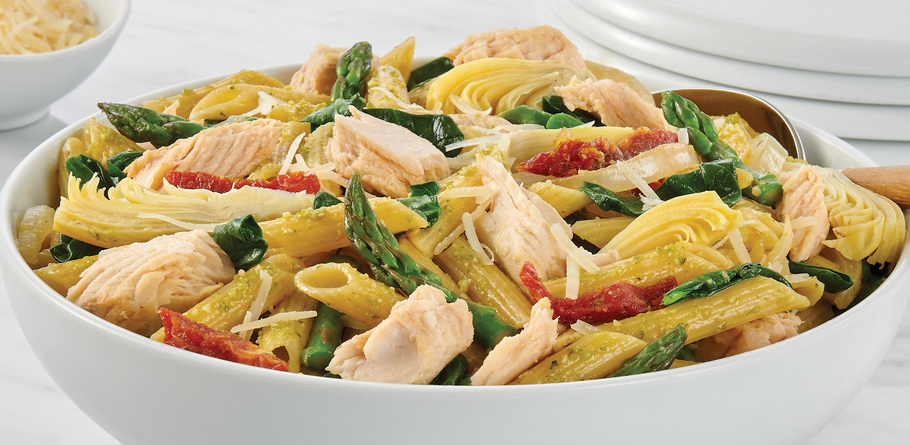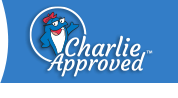 Ingredients:
2 (5 oz.) cans StarKist® Jumbo Lump Wild Pink Salmon, drained
½ pound penne pasta
1 cup, 2-inch pieces of asparagus spears
2 tsp. extra virgin olive oil
½ cup sliced sweet onion
3 cups fresh baby spinach
⅓ cup oil-packed sundried tomatoes slices
8 artichoke heart quarters
¼ cup pesto
1 Tbsp. shredded Parmesan cheese
Directions:
Bring a large pot of water to a rolling boil. Add pasta and cook according to package directions. During the last 2 minutes of cooking add the asparagus. Drain.
While the pasta is boiling, heat olive oil over low heat. Add the onion and cook for 2 minutes. Stir in the spinach and sundried tomatoes. Cook until the spinach has wilted.
Add pasta and asparagus to the spinach mixture and toss. Stir in the pesto to coat the pasta and add the artichoke hearts and salmon and toss gently, just enough to coat everything. Top with shredded Parmesan cheese.
Recipe Nutrition Information
2 cans (5 oz. each) StarKist® Jumbo Lump Wild Pink Salmon, drained
Nutrition Info
Servings Per Container: 4
Serving Size:
Amount Per Serving
DV%*
Calories
330
Total Fat
16g
Saturated Fat
3g
Trans Fat
0g
Monounsaturated Fat
5g
Polyunsaturated Fat
1.5g
Cholesterol
20mg
Sodium
590mg
Total Carbohydrates
26g
Dietary Fiber
6g
Total Sugars
4g
Includes Added Sugars
0g
Protein
18g
Vitamin D
3mcg
15%
Calcium
110mg
8%
Iron
3mg
15%
Potassium
140mg
2%
*The % Daily Value tells you how much a nutrient in a serving of food contributes to a daily diet. 2,000 calories a day is used for general nutrition advice.