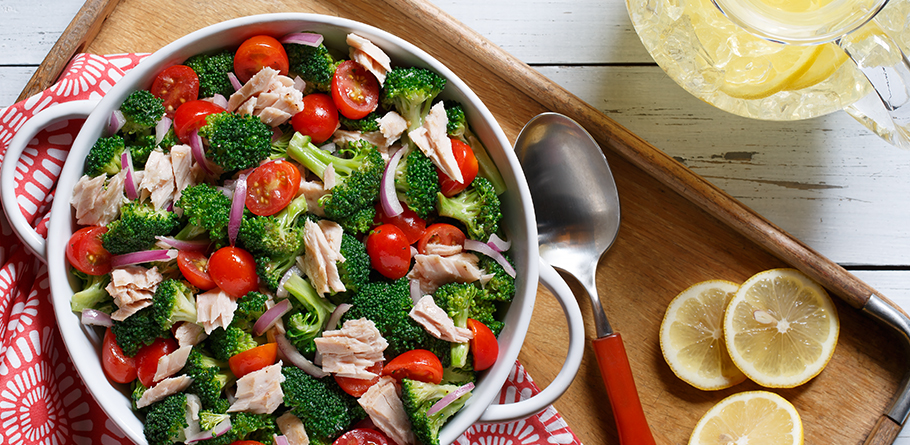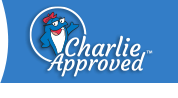 Grab a glass of lemonade and relax in the shade with this refreshing salad!
Ingredients:
1 (5 oz.) Can - Solid White Tuna in Water, drained
2 cups broccoli florets
1⁄4 cup chopped red onion
1 cup cherry tomatoes, halved
DRESSING:
2 tsp. balsamic vinegar
2 Tbsp. extra virgin olive oil
¼ tsp. sugar
¼ tsp. dried basil
1 tsp. Dijon mustard
1/8 tsp. salt
1/8 tsp. pepper
Directions:
Cook broccoli in boiling water for 3 minutes. Drain and immediately place in ice cold water to cool.
Toss broccoli, onions and tomatoes in large bowl.
In a small glass bowl or measuring cup combine ingredients for dressing and whisk together until combined. Pour over broccoli and tomato mixture and mix well. (At this point you can refrigerate it until ready to serve.)
Right before serving, add tuna and toss to combine.
Recipe Nutrition Information
When using 1 (5 oz.) Can - Solid White Tuna in Water
Nutrition Info
Servings Per Container: 4
Serving Size: 1 cup
Amount Per Serving
DV%*
Calories
220
Total Fat
15g
13%
Saturated Fat
2.5g
13%
Trans Fat
0g
Cholesterol
20mg
7%
Sodium
420mg
18%
Total Carbohydrate
11g
4%
Dietary Fiber
3g
12%
Total Sugars
5g
Protein
15g
Vitamin A
60%
Vitamin C
130%
Calcium
6%
Iron
8%
*The % Daily Value tells you how much a nutrient in a serving of food contributes to a daily diet. 2,000 calories a day is used for general nutrition advice.