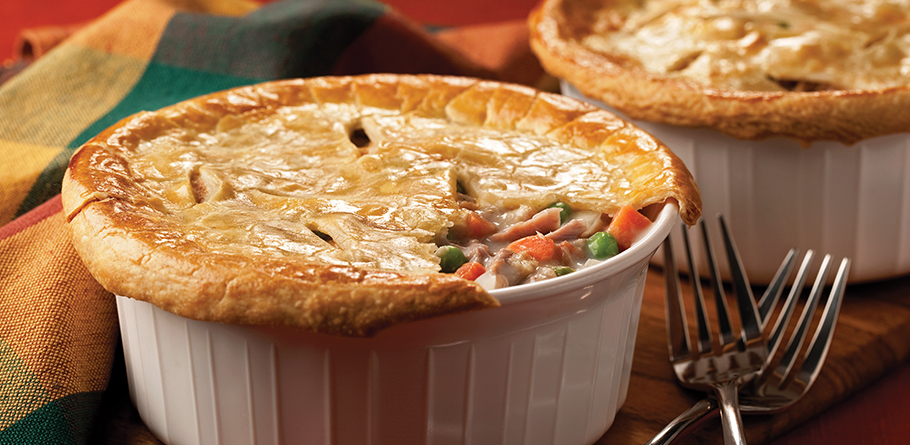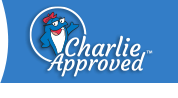 Craving mom's comfort food? These Individual Tuna Pot Pies are sure to bring you back! Chunk Light Tuna, peas, carrots, onion and cream of mushroom baked in heavenly miniature pie crusts. Save a few for later in the month – these freeze really well!
Ingredients:
2 (5 oz.) Cans - Chunk Light Tuna in Water, drained
1 package (10 oz.) refrigerated pie crusts
1 package (12 oz.) frozen peas and carrots, thawed and drained
1⁄2 cup chopped onion
1 can (10 3⁄4 oz.) cream of mushroom soup (reduced sodium or fat is fine)
1⁄3 cup milk
1 tsp. dried thyme
Salt and pepper to taste
4 individual foil pie plates or ramekins
Directions:
Preheat oven to 350°F.
Unroll 1 pie crust from package and cut into 4 equal pieces.
Form each into a ball and reroll into a circle.
Line each pie plate or ramekin with the crust.
Cover with a towel until ready to cover the pies.
In a medium bowl, combine remaining ingredients and mix well.
Divide tuna mixture among the 4 individual pies.
Top with second crust and crimp edges to seal.
Cut slits in the top crust to vent.
Place on baking sheet and bake for 30 – 35 minutes, until crust is golden brown.
Recipe Nutrition Information
When using 2 (5 oz.) Cans - Chunk Light Tuna in Water, drained
Nutrition Info
Servings Per Container: 4
Serving Size: 1 pie (344g)
Amount Per Serving
DV%*
Calories
540
Total Fat
23g
35%
Saturated Fat
7g
35%
Trans Fat
0g
Cholesterol
35mg
12%
Sodium
1040mg
43%
Total Carbohydrate
59g
20%
Dietary Fiber
7g
28%
Total Sugars
11g
Protein
23g
Vitamin A
45%
Vitamin C
10%
Calcium
10%
Iron
20%
*The % Daily Value tells you how much a nutrient in a serving of food contributes to a daily diet. 2,000 calories a day is used for general nutrition advice.