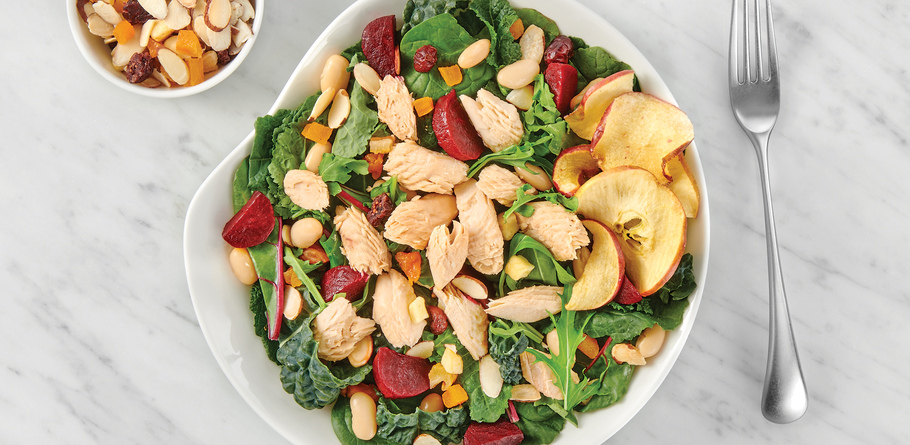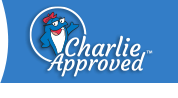 Ingredients:
1 (5 oz.) can StarKist® Jumbo Lump Wild Pink Salmon, drained
2 cups fresh power greens, or other leafy green lettuce blend
¼ cup cannellini beans
½ cup (2 small) cooked beets, quartered
2 Tbsp. sliced almonds and dried fruit blend salad topping
3 – 4 apple chips
1 Tbsp. balsamic dressing
2 Tbsp. microgreens, optional
Directions:
Place greens in a bowl. Top with beans, beets and salmon.
Sprinkle with almonds and place apple chips around the salad.
Drizzle with dressing. Top with microgreens if desired. Serve with crusty whole grain bread.
Recipe Nutrition Information
1 can (5 oz.) StarKist® Jumbo Lump Wild Pink Salmon, drained
Nutrition Info
Servings Per Container: 1
Serving Size: 1 salad
Amount Per Serving
DV%*
Calories
380
Total Fat
14g
Saturated Fat
1g
Trans Fat
0g
Monounsaturated Fat
0g
Polyunsaturated Fat
0.5g
Cholesterol
40mg
Sodium
690mg
Total Carbohydrates
42g
Dietary Fiber
9g
Total Sugars
19g
Includes Added Sugars
11g
Protein
27g
Vitamin D
6mcg
Calcium
200mg
Iron
3mg
Potassium
570mg
*The % Daily Value tells you how much a nutrient in a serving of food contributes to a daily diet. 2,000 calories a day is used for general nutrition advice.