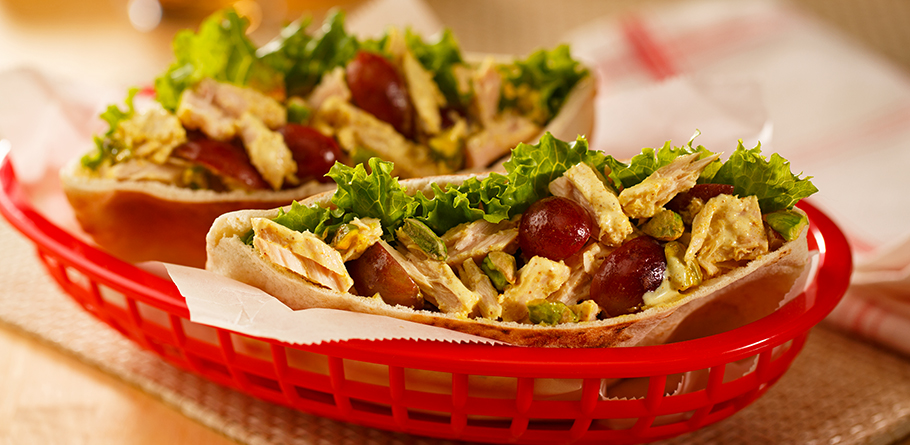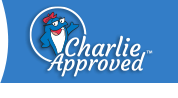 Liven up your lunch with this twist on tuna salad!
Ingredients:
2 (5 oz.) Cans - Solid White Albacore Tuna in Water, drained
1⁄4 cup light mayonnaise
1⁄4 tsp. garlic powder
1⁄2 tsp. curry powder
1⁄2 cup sliced red grapes
1⁄4 cup sliced almonds or chopped pistachios
4 pita breads, sliced in half
Directions:
Place tuna in medium bowl and break into pieces. Mix in sliced grapes and nuts.
In a small bowl, mix together mayonnaise, garlic powder and curry powder until completely blended.
Mix mayonnaise mixture into the tuna mixture until well blended. Chill until ready to use.
Serve in a pita pocket or on top of lettuce.
Recipe Nutrition Information
When using 2 (5 oz.) Cans - Solid White Albacore Tuna in Water
Nutrition Info
Servings Per Container: 4
Serving Size: 174g
Amount Per Serving
DV%*
Calories
390
Total Fat
16g
Saturated Fat
2.5g
Trans Fat
0g
Cholesterol
40mg
Sodium
780mg
Total Carbohydrate
42g
Dietary Fiber
2g
Total Sugars
6g
Protein
22g
Vitamin A
2%
Vitamin C
4%
Calcium
6%
Iron
15%
*The % Daily Value tells you how much a nutrient in a serving of food contributes to a daily diet. 2,000 calories a day is used for general nutrition advice.