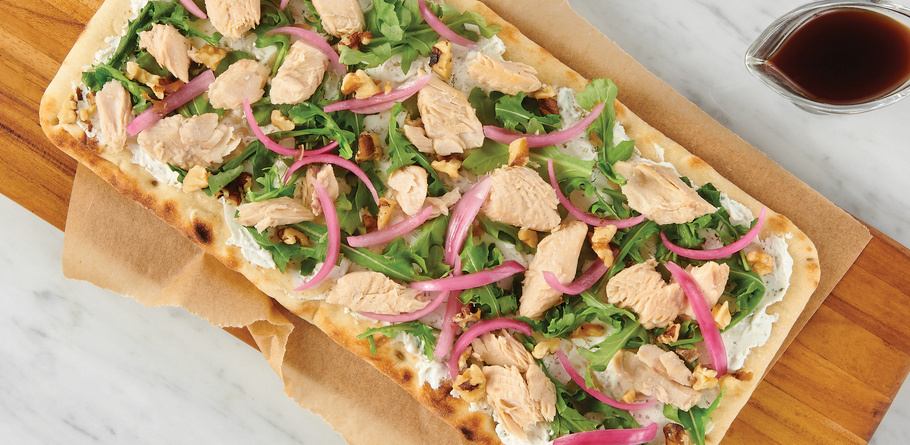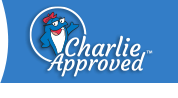 Ingredients:
1 (5 oz.) can StarKist® Jumbo Lump Wild Pink Salmon, drained
1, 13" x 9" flatbread
2 oz. garlic and herb goat cheese
¼ cup pickled red onion slices
1½ cups arugula
2 Tbsp. chopped walnuts
1 Tbsp. balsamic vinegar (optional)
Directions:
Preheat oven to 425°F.
Place flatbread on a baking sheet. Bake in preheated oven for 8-10 minutes, or until browned and crisp. Remove from sheet pan and allow to cool for 2-3 minutes on a wire rack.
Spread goat cheese over the flatbread, leaving ½ inch around the edges.
Top with arugula, salmon, and red onion slices. Sprinkle with chopped walnuts and drizzle with balsamic vinegar, if desired.
Recipe Nutrition Information
1 can (5 oz.) StarKist® Jumbo Lump Wild Pink Salmon, drained
Nutrition Info
Servings Per Container: 2
Serving Size: ½ flatbread
Amount Per Serving
DV%*
Calories
520
Total Fat
21g
Saturated Fat
6g
Trans Fat
0g
Cholesterol
35mg
Sodium
850mg
Total Carbohydrate
56g
Dietary Fiber
3g
Total Sugars
6g
Includes Added Sugars
5g
Protein
24g
Vitamin D
3mcg
Calcium
70mg
Iron
4mg
Potassium
257mg
*The % Daily Value tells you how much a nutrient in a serving of food contributes to a daily diet. 2,000 calories a day is used for general nutrition advice.