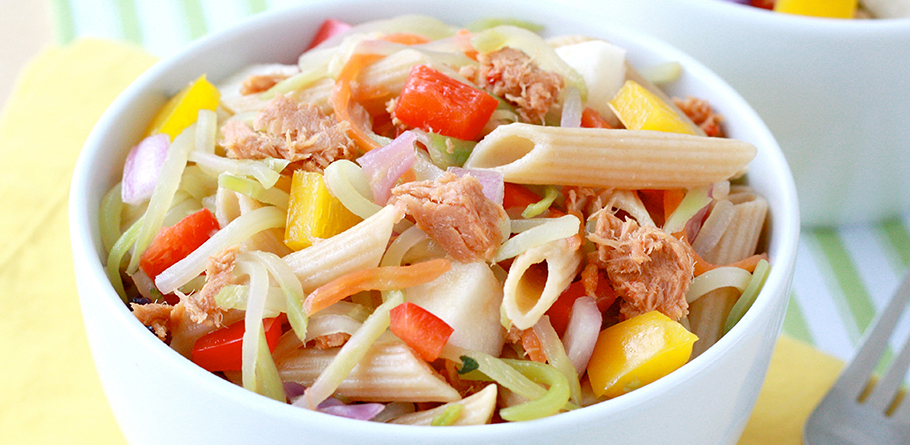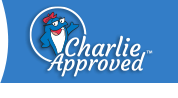 Ingredients:
2 (2.6 oz.) Pouches - Tuna Creations® Sweet & Spicy, flaked
4 oz. (about 1- 1⁄4 cups) uncooked high-fiber penne pasta
One 12 oz. bag (about 4 cups) broccoli coleslaw
2 cups chopped red and yellow bell peppers
1⁄2 cup chopped red onion
1 cup chopped jicama
1⁄4 cup seasoned rice vinegar
2 tsp. extra-virgin olive oil
1⁄8 tsp. red pepper flakes
Directions:
Prepare pasta in a medium pot per package instructions, about 10 minutes. Drain, rinse with cold water and transfer to a large bowl.
In a large microwave-safe bowl, combine broccoli slaw with 1⁄4 cup water. Cover and microwave for 4-5 minutes, until softened.
Alternatively, steam your slaw by microwaving it right in the bag, if the package says it can be done. Drain excess liquid.
Add bell peppers, onion, jicama and flaked tuna.
In a medium bowl, whisk vinegar, oil and red pepper flakes.
Add to the large bowl, and mix well.
Enjoy immediately or cover and chill!
Recipe Nutrition Information
When using 2 (2.6 oz.) Pouches - Tuna Creations® Sweet & Spicy, flaked
Nutrition Info
Servings Per Container: 4
Serving Size: 1 Salad
Amount Per Serving
DV%*
Calories
250
Total Fat
3.5g
Sodium
602mg
Total Carbohydrate
42.5g
Dietary Fiber
9g
Total Sugars
14.5g
Protein
15g
*The % Daily Value tells you how much a nutrient in a serving of food contributes to a daily diet. 2,000 calories a day is used for general nutrition advice.