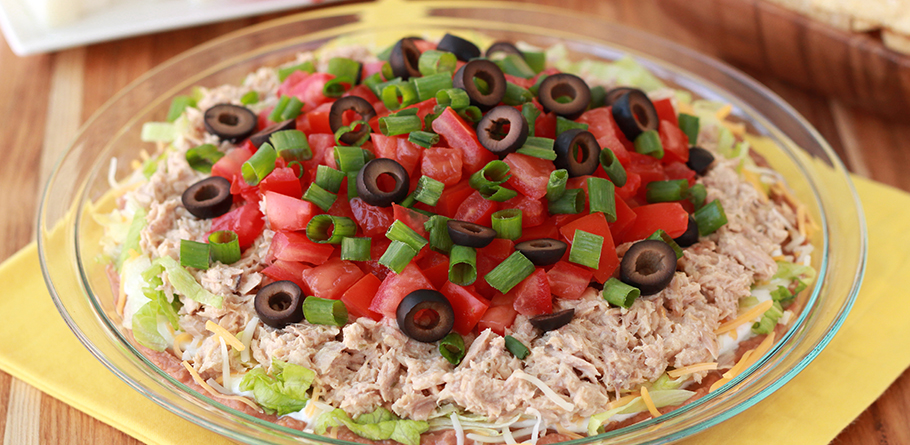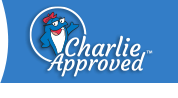 Ingredients:
4 (2.6 oz.) Pouches - Tuna Creations® Ranch, flaked
One 16 oz. can fat-free refried beans
1⁄4 tsp. chili powder
1⁄4 tsp. ground cumin
1⁄4 tsp. onion powder
1⁄4 tsp. garlic powder
1 cup fat-free plain Greek yogurt
2⁄3 cup shredded reduced-fat Mexican-blend cheese
1 cup shredded lettuce
1 cup chopped tomatoes
1⁄4 cup chopped scallions
2 Tbsp. sliced black olives
Serving suggestions: cut veggies, baked tortilla chips
Directions:
In a medium bowl, combine refried beans, chili powder, cumin, onion powder and garlic powder. Mix well.
Spread seasoned beans into a deep flat-bottomed serving dish, and layer evenly with remaining ingredients. Serve cold or at room temperature!
HG Tip: Don't have a deep flat-bottomed serving dish? Use an 8-inch by 8- inch baking pan or a 9-inch pie pan!
Recipe Nutrition Information
When using 4 (2.6 oz.) Pouches - Tuna Creations® Ranch
Nutrition Info
Servings Per Container: 8
Serving Size:
Amount Per Serving
DV%*
Calories
143
Total Fat
3g
Sodium
528mg
Total Carbohydrate
13g
Dietary Fiber
3g
Total Sugars
2g
Protein
15.5g
*The % Daily Value tells you how much a nutrient in a serving of food contributes to a daily diet. 2,000 calories a day is used for general nutrition advice.