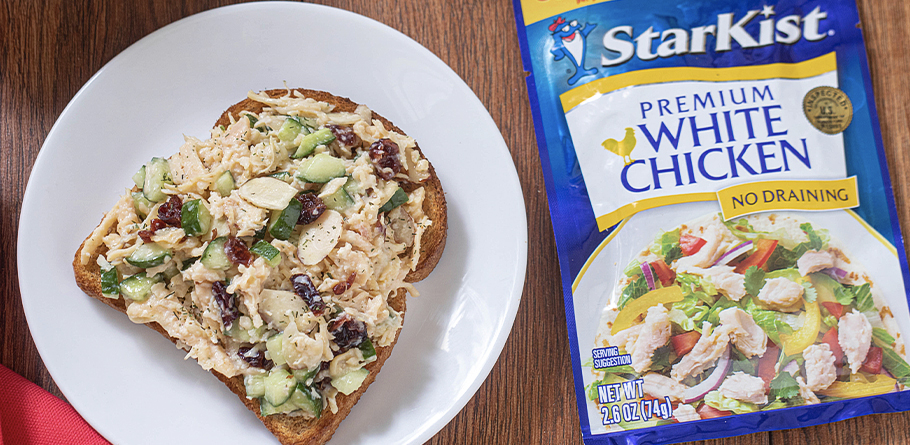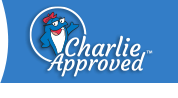 Ingredients:
1 pouch (2.6 oz.) StarKist® Premium White Chicken
1 Tbsp. light mayonnaise
1/4 tsp. garlic powder
1/8 tsp. dried dill
2 Tbsp. finely chopped cucumber
1 Tbsp. sweetened dried cranberries, chopped
1/4 oz. (about 1 Tbsp.) sliced almonds
Serving suggestions: lettuce cups, low-carb flour tortilla wrap, toasted whole-grain bread
Directions:
In a medium bowl, mix mayo, garlic powder and dill.
Add chicken, cucumber, cranberries and almonds. Mix thoroughly.
Recipe Nutrition Information
When using 1 (2.6 oz.) pouch - StarKist® Premium White Chicken
Nutrition Info
Servings Per Container: 1
Serving Size: 1
Amount Per Serving
DV%*
Calories
200
Total Fat
9.5g
Saturated Fat
1g
Sodium
474mg
Total Carbohydrate
12g
Dietary Fiber
1.5g
Total Sugars
7g
Protein
15g
*The % Daily Value tells you how much a nutrient in a serving of food contributes to a daily diet. 2,000 calories a day is used for general nutrition advice.