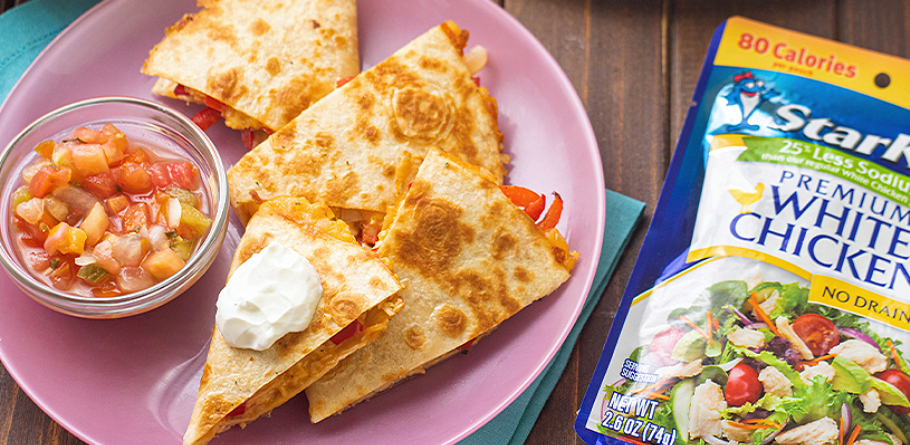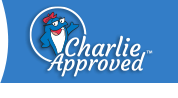 Recipe Yield: 1 quesadilla
Ingredients:
1 pouch (2.6 oz.) StarKist® Premium White Chicken 25% Less Sodium
1/4 cup thinly sliced bell pepper
1/4 cup thinly sliced onion
1/4 tsp. fajita seasoning
1 low-carb flour tortilla with 70 calories or less
1/4 cup shredded reduced-fat Mexican-blend cheese
Optional toppings: salsa, guacamole, light sour cream
Directions:
Bring a skillet sprayed with nonstick cooking spray to medium-high heat. Add the pepper, onion and seasoning. Cook and stir until softened, about 4 minutes.
Transfer the veggies to a bowl. Stir in chicken.
Clean the skillet if needed. Respray, and bring to medium heat. Add the tortilla, and top with cheese. Top one tortilla half with the chicken mixture. Cook until the cheese has melted, about 2 minutes.
Fold the cheese-only half over the filling with a spatula, and press lightly to seal. Carefully flip and cook until crispy, 1–2 minutes.
Recipe Nutrition Information
When using 1 pouch (2.6 oz.) StarKist® Premium White Chicken 25% Less Sodium
Nutrition Info
Servings Per Container: 1
Serving Size: 1 quesadilla
Amount Per Serving
DV%*
Calories
284
Total Fat
10g
Saturated Fat
4.5g
Sodium
789mg
Total Carbohydrate
22g
Dietary Fiber
11g
Total Sugars
3.5g
Protein
26.5g
*The % Daily Value tells you how much a nutrient in a serving of food contributes to a daily diet. 2,000 calories a day is used for general nutrition advice.