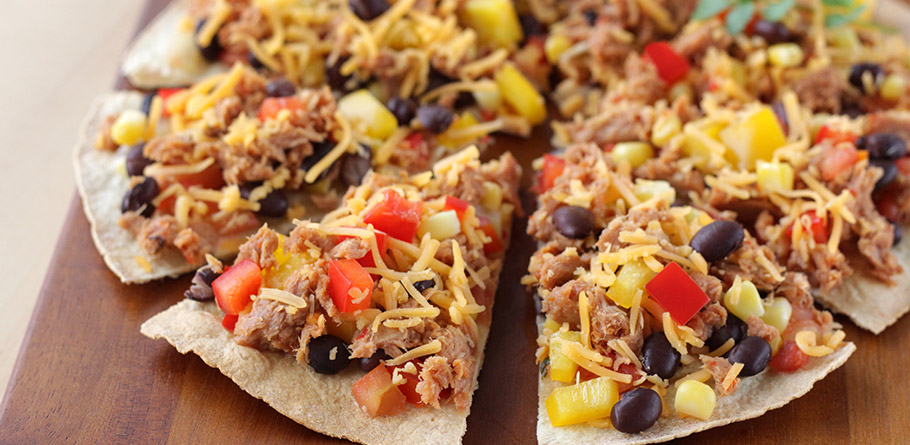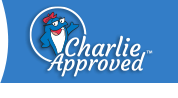 Ingredients:
1 (2.6 oz.) Pouch - Tuna Creations® Sweet & Spicy
1 medium-large high-fiber-tortilla with 110 calories or less
1⁄3 cup salsa with 90 mg sodium or less per 2 tbsp. serving
1⁄4 cup chopped bell pepper
1⁄4 cup canned black beans, drained and rinsed
1⁄4 cup frozen sweet corn kernels, thawed
1⁄4 cup shredded reduced-fat cheddar cheese
Directions:
Preheat oven to 375 degrees. Spray a baking sheet with nonstick spray.
Lay tortilla on the baking sheet, and bake until lightly browned, 10 - 12 minutes.
Let cool completely.
Spread with salsa, leaving a 1⁄2-inch border.
In a medium bowl, combine all remaining ingredients except cheese. Mix thoroughly.
Evenly distribute tuna mixture over the salsa layer.
Sprinkle with cheese, and slice into 8 pieces.
Recipe Nutrition Information
1 (2.6 oz.) Pouch - Tuna Creations® Sweet & Spicy
Nutrition Info
Servings Per Container: ¼ of recipe (4 pieces)
Serving Size: 2
Amount Per Serving
DV%*
Calories
203
Sodium
634mg
Total Carbohydrate
27.5g
Dietary Fiber
5g
Total Sugars
6g
Protein
16.5g
*The % Daily Value tells you how much a nutrient in a serving of food contributes to a daily diet. 2,000 calories a day is used for general nutrition advice.