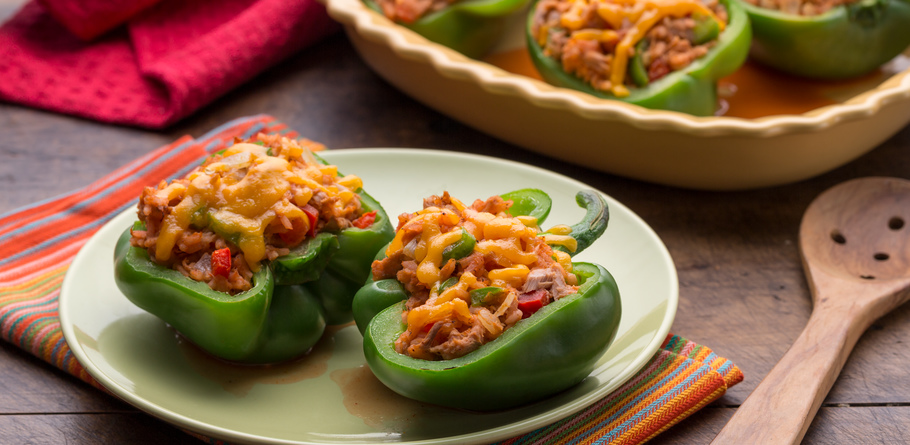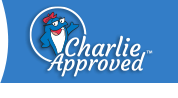 This delicious tuna and Clamato juice twist on a classic is sure to become a family favorite!
Ingredients:
2 Cans (12 oz. each) StarKist® Chunk Light Tuna in Water, drained
2 cups The Original Clamato® juice + ½ cup
1 cup white rice
6 green peppers + ½ cup diced green peppers
½ cup diced sweet onion
1 tomato, diced
½ tsp. garlic powder
1 tsp. oregano
1 tsp. chili powder
½ cup shredded cheddar cheese
Directions:
Preheat oven to 350°F.
Bring 2 cups Clamato® juice to a boil in a medium saucepan. Add rice and simmer until liquid is absorbed. Remove from heat and cool.
Slice each pepper in half and clean out membranes and seeds. Place peppers in an 8x8 baking dish. Pour the reserved ½ cup Clamato juice in the bottom of the dish.
Dice green pepper tops and place in a medium bowl. Add rice, tuna, onion, tomato, and spices. Scoop mixture in each green pepper half. Pack tightly.
Bake in preheated oven for 30 minutes, covered with foil. Remove foil and top with 1 – 2 Tbsp. cheese and bake for an additional 5 minutes.
Cooks Tip: Cook rice the day before and allow to cool in the refrigerator overnight.
Recipe Nutrition Information
2 Cans (12 oz. each) StarKist® Chunk Light Tuna in Water
Nutrition Info
Servings Per Container: 6
Serving Size:
Amount Per Serving
DV%*
Calories
300
Total Fat
4.5g
7%
Saturated Fat
2g
10%
Trans Fat
0g
Cholesterol
40mg
13%
Sodium
680mg
28%
Total Carbohydrate
41g
14%
Dietary Fiber
4g
16%
Total Sugars
10g
Protein
23g
Vitamin A
25%
Vitamin C
100%
Calcium
10%
Iron
20%
*The % Daily Value tells you how much a nutrient in a serving of food contributes to a daily diet. 2,000 calories a day is used for general nutrition advice.