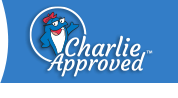 Ingredients:
1 (5 oz.) can StarKist® Jumbo Lump Wild Pink Salmon, drained
¾ cup microwaveable brown rice and quinoa blend with garlic
¼ cup sliced snap peas
¼ cup thinly sliced red pepper strips
½ kiwi, sliced
¼ cup mandarin oranges, drained
2 Tbsp. thinly sliced red onion
1 Tbsp. ginger sesame dressing
1 Tbsp. wonton strips
Directions:
Cook rice according to package directions.
Place rice in the bottom of a shallow bowl.
Top with salmon, peas, red pepper, kiwi, oranges, and red onion.
Drizzle with dressing and top with wonton strips.
Recipe Nutrition Information
1 can (5 oz.) StarKist® Jumbo Lump Wild Pink Salmon, drained
Nutrition Info
Servings Per Container: 1
Serving Size: 1 bowl
Amount Per Serving
DV%*
Calories
370
Total Fat
7g
Saturated Fat
1.5g
Trans Fat
0g
Monounsaturated Fat
0g
Polyunsaturated Fat
0.5g
Cholesterol
40mg
Sodium
810mg
Total Carbohydrate
50g
Dietary Fiber
3g
Total Sugars
15g
Includes Added Dugars
3g
Protein
25g
Vitamin D
6mcg
Calcium
50mg
Iron
2mg
Potassium
470mg
*The % Daily Value tells you how much a nutrient in a serving of food contributes to a daily diet. 2,000 calories a day is used for general nutrition advice.