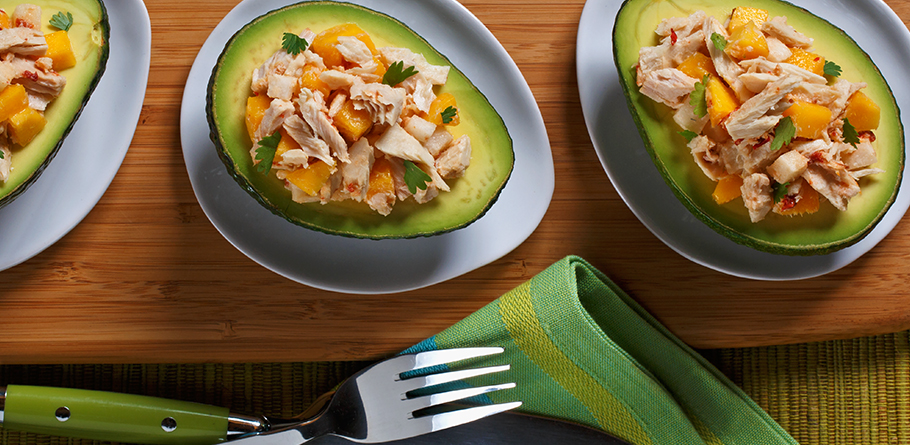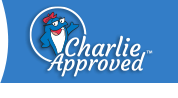 Can't escape to the tropics? This salad will make you feel like you are there!
Ingredients:
2 (5 oz.) Cans - Solid White Albacore Tuna in Water, (or NEW Low Sodium Solid White Albacore Tuna) drained
21⁄2 Tbsp. light mayonnaise
2 tsp. chopped chipotle pepper in adobo sauce
1⁄4 cup chopped jicama
1 mango (1⁄2 diced for salad and 1⁄2 sliced for garnish)
4 avocados, halved
Cilantro and lime juice to taste
Leaf lettuce, if desired
Directions:
In a medium bowl mix mayonnaise and chipotle pepper well. Add tuna, jicama and diced mango and mix well.
Cut avocados in half and remove seed. Hollow out slightly if needed.
Place tuna salad in avocado half and sprinkle with a little fresh lime juice and chopped cilantro. Place on lettuce-lined plate with mango slices as a garnish.
Recipe Nutrition Information
When using 2 (5 oz.) Cans - Solid White Albacore Tuna in Water, drained
Nutrition Info
Servings Per Container: 8
Serving Size: ½ avocado
Amount Per Serving
DV%*
Calories
230
Total Fat
17g
26%
Saturated Fat
2.5g
13%
Trans Fat
0g
Cholesterol
10mg
3%
Sodium
150mg
6%
Total Carbohydrate
16g
5%
Dietary Fiber
8g
32%
Total Sugars
7g
Protein
8g
Vitamin A
15%
Vitamin C
45%
Calcium
2%
Iron
4%
*The % Daily Value tells you how much a nutrient in a serving of food contributes to a daily diet. 2,000 calories a day is used for general nutrition advice.