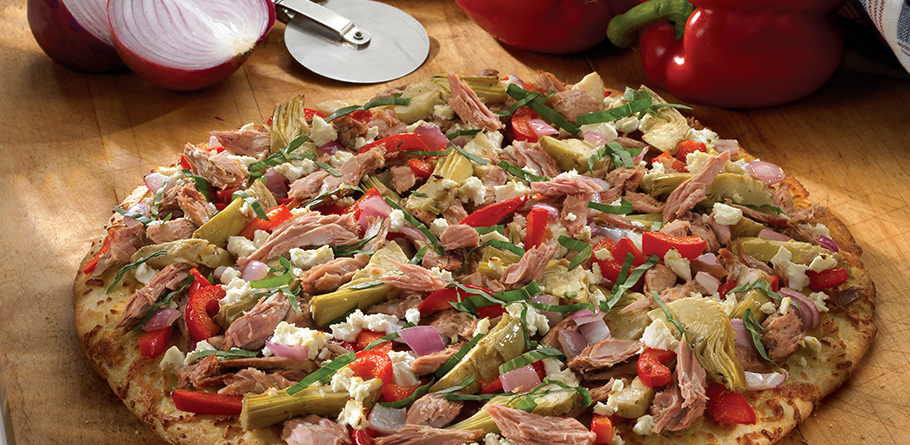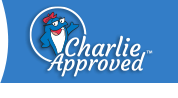 Our California Style Pizza recipe brings the sunny flavors of California to your dinner table. Scatter Chunk Light Tuna in Sunflower Oil over a pizza crust, along with artichokes, bell pepper, red onion, feta cheese and fresh basil.
Ingredients:
1 (6.4 oz.) Pouch - Chunk Light Tuna in Sunflower Oil
1 large prepared pizza crust
2 Tbsp. olive oil
1 garlic clove, minced
1 jar (6 oz.) marinated artichoke hearts
1⁄2 red bell pepper, sliced
1⁄2 red onion, sliced
1 cup feta cheese, crumbled
1⁄4 cup fresh basil, chopped (or 1 Tbsp. dried basil)
Directions:
Preheat oven to 450°F.
Place pizza crust on baking sheet.
Heat olive oil in small skillet over medium heat. Add garlic and sauté 30 seconds (do not burn).
Spread sautéed garlic oil over pizza crust. Spread flaked tuna over crust evenly. Top with red peppers, artichokes, red onion and feta cheese. Sprinkle with basil.
Bake 8 – 10 minutes. Cut into wedges and serve.
Recipe Nutrition Information
When using 1 (6.4 oz.) Pouch - Chunk Light Tuna in Sunflower Oil
Nutrition Info
Servings Per Container: 4
Serving Size: ¼ pizza (269g)
Amount Per Serving
DV%*
Calories
580
Total Fat
28g
Saturated Fat
10g
Cholesterol
55mg
Sodium
1290mg
Total Carbohydrate
57g
Dietary Fiber
4g
Total Sugars
5g
Protein
27g
Vitamin A
20%
Vitamin C
60%
Calcium
30%
Iron
20%
*The % Daily Value tells you how much a nutrient in a serving of food contributes to a daily diet. 2,000 calories a day is used for general nutrition advice.