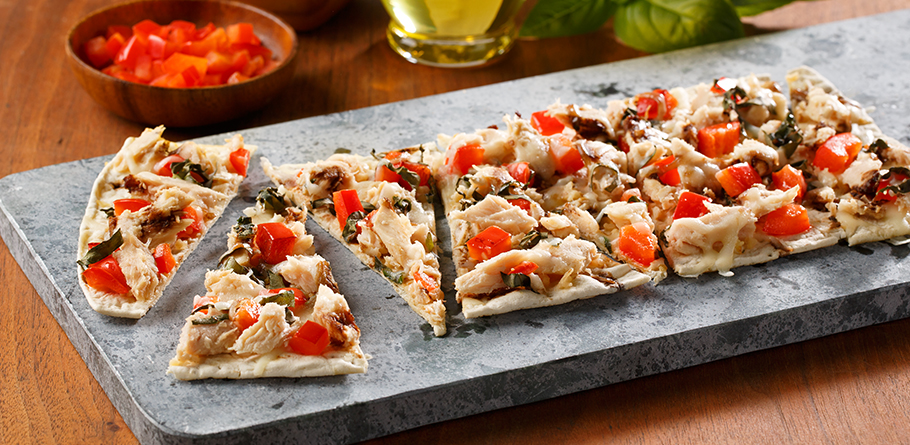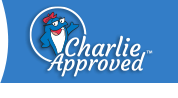 An elegant but stress-free lunch!
Ingredients:
1 (2.6 oz.) Pouch - Albacore White Tuna in Water
1 Flatout pizza shell, rosemary and olive oil
6 – 8 fresh basil leaves
1⁄4 - 1⁄2 red bell pepper, diced
2 Tbsp. shredded mozzarella cheese, part skim
1 tsp. minced garlic
1 tsp. extra virgin olive oil
1 - 2 tsp. balsamic vinegar
Directions:
Preheat oven to 350°F.
Place Flatout shell on cookie sheet and bake in oven until crisp.
Cover shell with chopped basil, red pepper, tuna and garlic.
Spread cheese evenly over pizza and drizzle with olive oil and balsamic vinegar.
Place back in oven and bake until cheese melts.
Recipe Nutrition Information
When using 1 (2.6 oz.) Pouch - Albacore White Tuna in Water
Nutrition Info
Servings Per Container: 1
Serving Size: 1 pizza
Amount Per Serving
DV%*
Calories
360
Total Fat
11g
17%
Saturated Fat
2.5g
13%
Cholesterol
35mg
12%
Sodium
550mg
23%
Total Carbohydrate
34g
11%
Dietary Fiber
5g
20%
Total Sugars
5g
Protein
28g
Vitamin A
60%
Vitamin C
180%
Calcium
10%
Iron
15%
*The % Daily Value tells you how much a nutrient in a serving of food contributes to a daily diet. 2,000 calories a day is used for general nutrition advice.