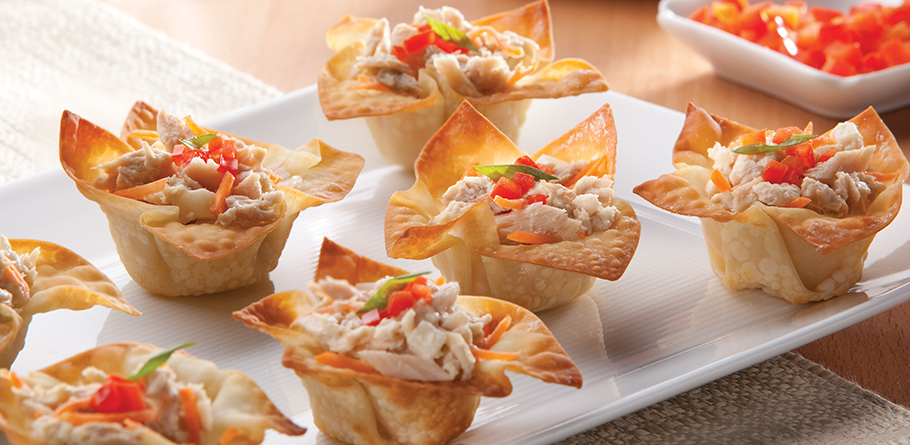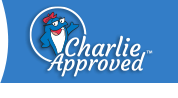 The wonton cups make a fun and fancy appetizer but the salad works well in a sandwich too!
Ingredients:
1 (6.4 oz.) Pouch - Albacore White Tuna in Water
1⁄4 cup diced water chestnuts
1⁄4 cup shredded (matchstick) carrots
1⁄4 cup light mayonnaise
1 tsp. wasabi paste (or to taste)
20 wonton wrappers
Directions:
Place tuna, water chestnuts and carrots in a bowl.
Mix mayonnaise and wasabi paste in a small bowl and combine well. Add mayonnaise mixture to tuna and mix well.
Serve in wonton cups (see below) or in lettuce cups, hollowed out cucumbers or tomatoes. Garnish with chopped red pepper.
To make wonton cups: Preheat oven to 350°F. Spray wonton wrappers on both sides with cooking spray. Place into small muffin tins (push into tin lightly, spreading sides out gently). Bake for 6 – 8 minutes until crisp. Remove and let cool on racks.
Recipe Nutrition Information
When using 1 (6.4 oz.) Pouch - Albacore White Tuna in Water
Nutrition Info
Servings Per Container: 20
Serving Size: 1 tuna cup
Amount Per Serving
DV%*
Calories
45
Total Fat
1g
Saturated Fat
0g
Trans Fat
0g
Cholesterol
5mg
Sodium
110mg
Total Carbohydrate
5g
Dietary Fiber
0g
Total Sugars
0g
Protein
3g
Vitamin A
6%
Vitamin C
0%
Calcium
0%
Iron
2%
*The % Daily Value tells you how much a nutrient in a serving of food contributes to a daily diet. 2,000 calories a day is used for general nutrition advice.