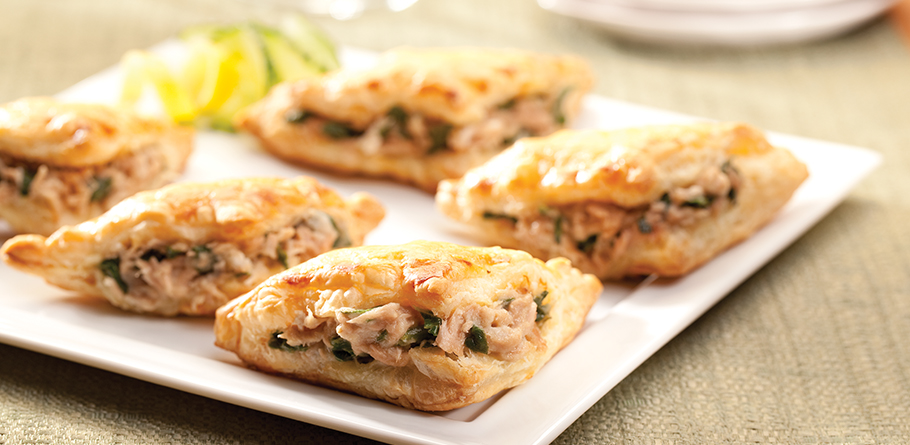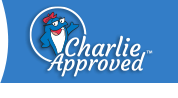 Cocktail party fare at its best!
Ingredients:
2 (2.6 oz.) Pouches - Tuna Creations® Herb & Garlic
1 sheet frozen puff pastry, thawed
2 oz. goat cheese, crumbled
1⁄2 cup chopped fresh spinach
1 egg, beaten
Directions:
Preheat oven to 350°F.
Roll pastry sheet into 12" x 12" squares. Cut into 16 pieces (3" x 3" square).
Mix tuna, cheese and spinach in medium bowl.
Place ~ 1 Tbsp. tuna mixture in the center of each square. Fold over to form a triangle or rectangle.
Place on non-stick cookie sheet and brush with beaten egg.
Bake in preheated oven for 20 minutes, until light brown.
Recipe Nutrition Information
When using 2 (2.6 oz.) Pouches - Tuna Creations® Herb & Garlic
Nutrition Info
Servings Per Container: 16
Serving Size: 1 puff (18g)
Amount Per Serving
DV%*
Calories
40
Total Fat
2g
3%
Saturated Fat
1g
5%
Trans Fat
0g
Cholesterol
20mg
7%
Sodium
85mg
4%
Total Carbohydrate
1g
0%
Dietary Fiber
0g
0%
Total Sugars
0g
Protein
2g
Vitamin A
2%
Vitamin C
0%
Calcium
0%
Iron
2%
*The % Daily Value tells you how much a nutrient in a serving of food contributes to a daily diet. 2,000 calories a day is used for general nutrition advice.