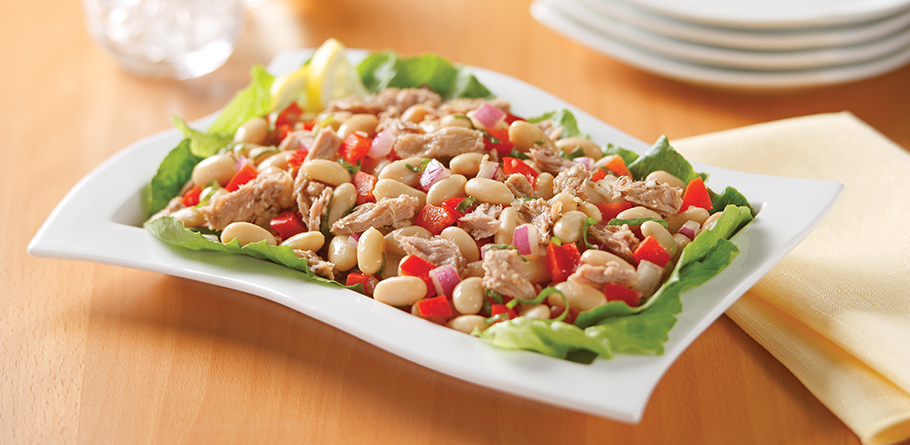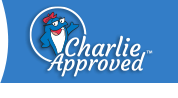 Make a light and zesty side salad for lunch! Our Tuna and White Bean Salad is protein-packed to get you through the day, with Tuna Creations® Lemon Pepper, cannellini beans, veggies and a simple lemon and olive oil dressing.
Ingredients:
2 (2.6 oz.) Pouches - Tuna Creations® Lemon Pepper
1 garlic clove
1 Tbsp. lemon juice
2 Tbsp. olive oil
1 can (16 oz.) cannellini beans, drained and rinsed
1⁄2 red pepper cut in cubes
1⁄4 cup chopped red onion
Fresh basil, chopped, to taste
Salt and pepper, to taste
Directions:
Mince garlic and mash to a paste with the back of a spoon. Mix garlic paste with lemon juice, salt and pepper, and slowly whisk in olive oil.
Toss red pepper, onion and beans together.
Break apart tuna and mix in to bean mixture.
Add dressing and toss well. Add basil just before serving. Serve at room temperature.
Recipe Nutrition Information
When using 2 (2.6 oz.) Pouches - Tuna Creations® Lemon Pepper
Nutrition Info
Servings Per Container: 4
Serving Size: 189g
Amount Per Serving
DV%*
Calories
189
Total Fat
8g
Saturated Fat
1g
Trans Fat
0g
Cholesterol
15mg
Sodium
350mg
Total Carbohydrate
17g
Dietary Fiber
5g
Total Sugars
3g
Protein
14g
Vitamin A
15%
Vitamin C
50%
Calcium
4%
Iron
10%
*The % Daily Value tells you how much a nutrient in a serving of food contributes to a daily diet. 2,000 calories a day is used for general nutrition advice.