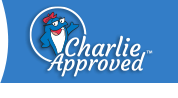 Ingredients:
1 (2.6 oz.) Pouch - Tuna Creations® Sweet & Spicy
3 cups chopped romaine lettuce
1⁄4 cup canned sliced water chestnuts, drained and cut into thin strips
1⁄4 cup mandarin orange segments packed in juice, drained and chopped
2 Tbsp. chopped scallions
2 Tbsp. low-fat sesame ginger dressing
Directions:
Place lettuce in a large bowl
Top with remaining ingredients
Lightly toss to mix
Recipe Nutrition Information
When using 1 (2.6 oz.) Pouch - Tuna Creations® Sweet & Spicy
Nutrition Info
Servings Per Container: 1
Serving Size: 1 salad
Amount Per Serving
DV%*
Calories
195
Total Fat
2.5g
Sodium
795mg
Total Carbohydrate
24.5g
Dietary Fiber
4g
Sugars
15g
Protein
18.5g
*The % Daily Value tells you how much a nutrient in a serving of food contributes to a daily diet. 2,000 calories a day is used for general nutrition advice.