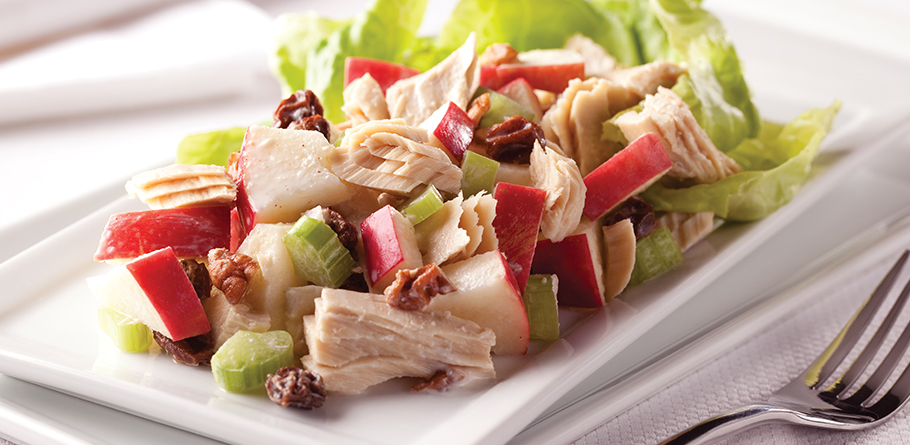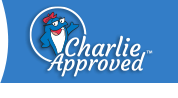 For a lower fat version use reduced fat or non-fat mayonnaise and non-fat milk.
Ingredients:
1 (2.6 oz.) Pouch or 1 (5 oz.) Can - Solid White Albacore Tuna in Water
1 Tbsp. lemon juice
2 Tbsp. raisins
1⁄4 cup mayonnaise
1⁄8 tsp. ground cinnamon
1 apple, large size, cored and chopped
1⁄2 cup chopped celery
2 Tbsp. walnuts or pecans, chopped
2 Tbsp. milk
Sugar, to taste
Directions:
In a large bowl, toss together apples and lemon juice.
Add celery, raisins, walnuts and tuna; toss gently.
In a medium bowl, combine mayonnaise, milk and cinnamon; blend well. (For a sweeter dressing add sugar.)
Pour dressing over apple-tuna mixture; toss gently to coat.
Recipe Nutrition Information
When using 1 (5 oz.) Can - Solid White Albacore Tuna in Water
Nutrition Info
Servings Per Container: 2
Serving Size: 1.5 cup (236g)
Amount Per Serving
DV%*
Calories
350
Total Fat
25g
38%
Saturated Fat
3.5g
18%
Trans Fat
0g
Cholesterol
20mg
7%
Sodium
370mg
15%
Total Carbohydrate
25g
8%
Dietary Fiber
4g
16%
Sugars
18g
Protein
10g
Vitamin A
4%
Vitamin C
15%
Calcium
4%
Iron
2%
*The % Daily Value tells you how much a nutrient in a serving of food contributes to a daily diet. 2,000 calories a day is used for general nutrition advice.