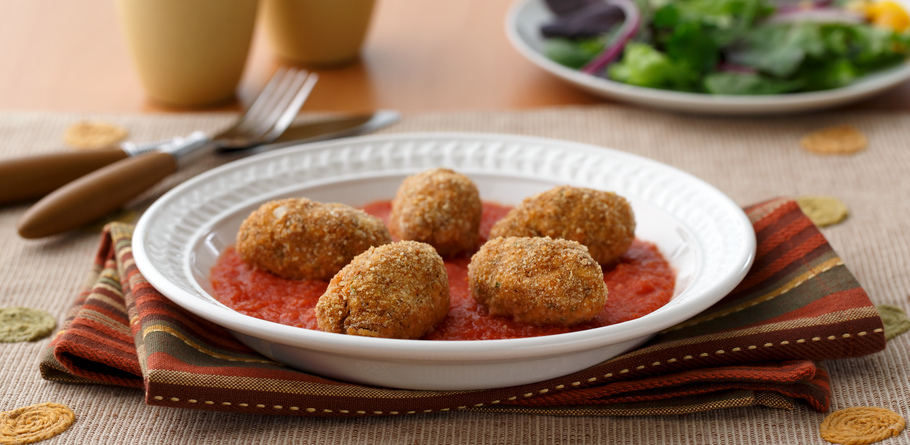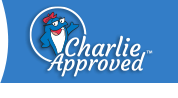 Our Salmon Croquettes in a Spicy Tomato Sauce, made with our Wild Alaskan Pink Salmon, are delicious and easy to fix. Great for a quick fall dinner that your family will love. Cut a loaf of crusty bread to soak up the leftover sauce!
Ingredients:
2 Cans (14.75 oz.) StarKist® Wild Alaskan Pink Salmon in Water, drained and cleaned (about 25 oz. total)
½ cup chopped yellow onion
2 tsp. minced garlic
½ tsp. chili powder
½ tsp. dried parsley
2 eggs, beaten
¼ cup breadcrumbs + ¼ cup bread crumbs seasoned with salt and pepper, reserved.
1 can (14.5 oz.) diced tomatoes, drained
2 Tbsp. diced yellow onion
½ tsp. minced garlic
¼ tsp. paprika
1/8 tsp. cayenne pepper
1 tsp. anchovy paste (optional)
Salt and pepper to taste
Directions:
Preheat oven to 350°F. Spray sheet pan with cooking spray.
Place cleaned salmon (remove large bones and skin) in large bowl and break apart. Add in onion, garlic chili powder, parsley and ¼ cup bread crumbs and mix to combine.
Stir in eggs and combine well.
Place remaining ¼ bread crumbs on large plate.
Take ¼ cup mixture and form into 12 pyramids. Roll in bread crumbs and cover completely.
Place on prepared sheet pan and spray lightly with cooking spray or olive oil.
Bake in preheated oven for 20 – 25 minutes, until browned and cooked through.
Place 3 croquettes on a plate on top of spicy tomato sauce (recipe follows)
Spicy Tomato Sauce
Place tomatoes, onion, garlic, paprika, cayenne pepper and anchovy paste in a food processor and blend thoroughly.
Pour into a saucepan and heat over low heat until hot. Adjust spices to make it as hot or mild as you like.
Recipe Nutrition Information
2 Cans, 14.75 oz. drained StarKist® Wild Alaskan Pink Salmon in Water
Nutrition Info
Servings Per Container: 4
Serving Size: 3 croquettes
Amount Per Serving
DV%*
Calories
360
Total Fat
13g
20%
Saturated Fat
2.5g
13%
Trans Fat
0g
Cholesterol
220mg
73%
Sodium
780mg
33%
Total Carbohydrate
14g
5%
Dietary Fiber
2g
8%
Total Sugars
4g
Protein
43g
Vitamin A
10%
Vitamin C
10%
Calcium
45%
Iron
10%
*The % Daily Value tells you how much a nutrient in a serving of food contributes to a daily diet. 2,000 calories a day is used for general nutrition advice.