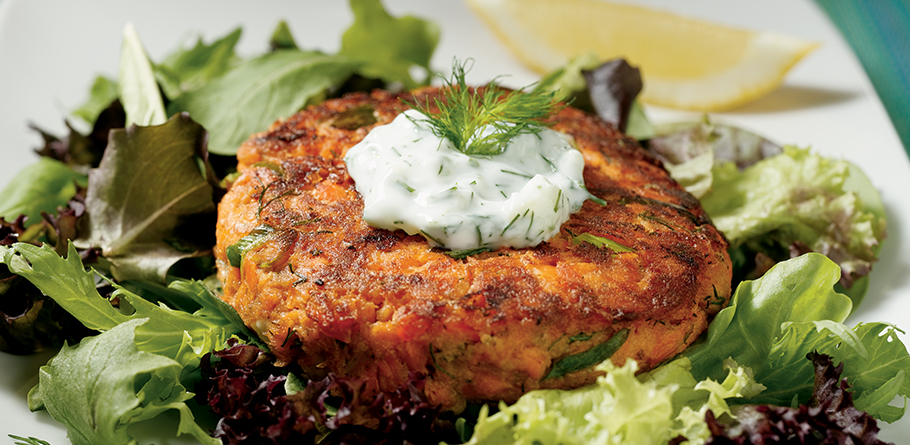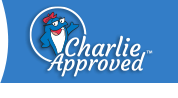 Our Salmon Cakes are crisp on the outside with tasty bites of Wild Alaskan Pink Salmon. Just mix ingredients together in a bowl, add breadcrumbs, then fry to perfection on the stovetop. Serve over lettuce and top with a lemon dill yogurt sauce!
Ingredients:
1 (14.5 oz.) Can - Wild Alaskan Pink Salmon, drained and large bones removed
1⁄2 cup diced green pepper
1⁄4 cup diced red pepper
2 Tbsp. chopped scallions
1 tsp. chopped fresh dill or 1⁄4 tsp. dried dill
2 eggs
1 cup breadcrumbs, divided
1⁄2 cup shredded mild cheddar cheese
1 tsp. chopped parsley
1 Tbsp. oil
Salt and pepper to taste
6 – 8 cups spring mix lettuce
Directions:
In a large bowl, mix salmon, peppers, scallion, dill, 1⁄2 cup breadcrumbs, cheese and eggs.
Form into 6 patties.
On a separate plate, mix breadcrumbs, parsley and salt and pepper. Cover salmon patties with breadcrumb mixture.
In a large skillet heat oil over medium heat. Add salmon burgers and cook until brown on each side. About 4–5 minutes per side.
Place on top of lettuce and top with a lemon dill yogurt sauce if desired.
Recipe Nutrition Information
When using 1 (14.5 oz.) Can - Wild Alaskan Pink Salmon
Nutrition Info
Servings Per Container: 6
Serving Size: 270g
Amount Per Serving
DV%*
Calories
270
Total Fat
11g
17%
Saturated Fat
3.5g
18%
Trans Fat
0g
Cholesterol
125mg
42%
Sodium
500mg
21%
Total Carbohydrate
18g
6%
Dietary Fiber
3g
12%
Total Sugars
4g
Protein
22g
Vitamin A
60%
Vitamin C
30%
Calcium
20%
Iron
10%
*The % Daily Value tells you how much a nutrient in a serving of food contributes to a daily diet. 2,000 calories a day is used for general nutrition advice.