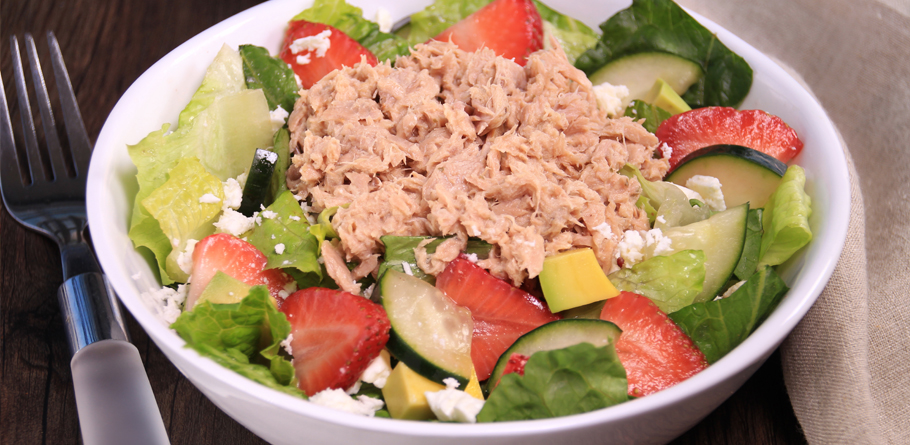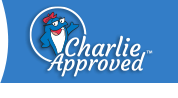 A fresh and summery salad to-go!
Recipe courtesy of Hungry Girl.
For more tips & tricks from Hungry Girl, sign up for the free daily e-mail: http://www.hungry-girl.com/
Ingredients:
1 Pouch (2.6 oz.) StarKist Tuna Creations® Ranch
3⁄4 oz. (about 1 1⁄2 Tbsp.) chopped avocado
1⁄2 tsp. lemon juice
1⁄2 cup sliced strawberries
1⁄2 cup chopped cucumber
2 Tbsp. light raspberry vinaigrette dressing
2 Tbsp. crumbled reduced-fat feta cheese
2 cups chopped romaine lettuce
Directions:
In a small bowl, toss avocado with lemon juice.
In a 1 qt. wide-mouth mason jar, combine strawberries, cucumber, and dressing; stir to mix and coat. Top with feta cheese, avocado, and lettuce.
Cover and refrigerate.
When you're ready to eat, give the jar a shake. Flip contents into a medium-large bowl; flake tuna, and add to the salad. (Or just add flaked tuna to the jar, and grab a fork!)
Recipe Nutrition Information
When using 1 Pouch (2.6 oz.) StarKist Tuna Creations® Ranch
Nutrition Info
Servings Per Container: 1
Serving Size: 1 jar
Amount Per Serving
DV%*
Calories
250
Total Fat
11.5g
Sodium
779mg
Total Carbohydrate
20.5
Dietary Fiber
5.5g
Total Sugars
10.5g
Protein
19.5g
*The % Daily Value tells you how much a nutrient in a serving of food contributes to a daily diet. 2,000 calories a day is used for general nutrition advice.