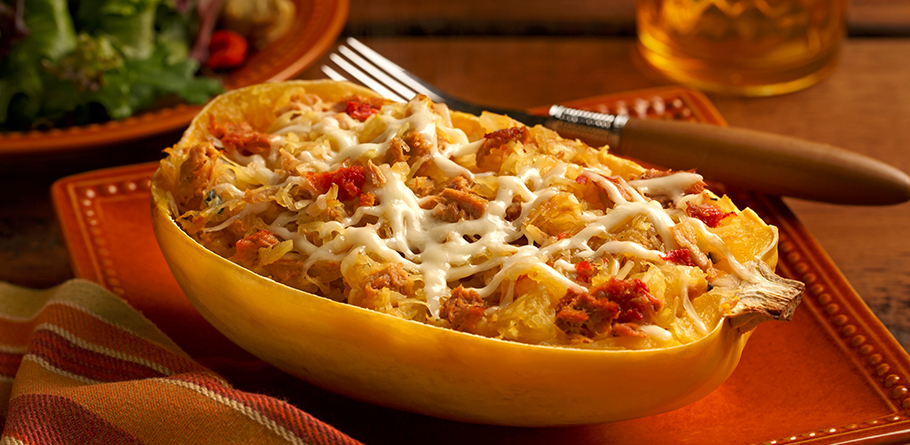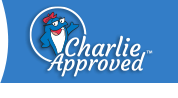 Looking for some comforting food tonight?  Cozy up with this heartwarming dish!
Ingredients:
2 pouches (2.6 oz.) StarKist E.V.O.O.® Yellowfin Tuna with Tomato Basil
1 medium spaghetti squash, washed
1 Tbsp. Extra Virgin Olive Oil
2 tsp. minced garlic
½ cup diced yellow onion
½ tsp. dried basil
¼ cup shredded Mozzarella Cheese, divided
Directions:
Preheat oven to 400°F.
Place squash in microwave for 1 minute on full power. Once done allow to sit in microwave for 1 minute. (This softens the squash just enough to make it easy to cut)
Cut squash in half and scrape out seeds. Place cut side down in a rimmed baking sheet or 9 x 13 pan with ¼ to ½ cup water. Bake in oven for 40 minutes or until fork tender
Meanwhile, heat oil in a medium sauté pan. Add onion and garlic and sauté until just tender.
Remove squash from oven and cool for a minute. Then scape the pasta like strands into the sauté pan with the onion and garlic. Add tuna, basil and 2 Tbsp. mozzarella cheese and mix together.
Place tuna and squash mixture back in the squash halves and top with 1 Tbsp. of cheese over each half and bake for another 2 – 3 minutes to melt the cheese.
Recipe Nutrition Information
2 pouches (2.6 oz.) StarKist E.V.O.O.® Yellowfin Tuna with Tomato Basil
Nutrition Info
Servings Per Container: 2
Serving Size: ½ spaghetti squash
Amount Per Serving
DV%*
Calories
310
Total Fat
17g
26%
Saturated Fat
4.5g
23%
Trans Fat
0g
Cholesterol
40mg
13%
Sodium
135mg
6%
Total Carbohydrate
18g
6%
Dietary Fiber
4g
16%
Total Sugars
7g
Protein
19g
Vitamin A
10%
Vitamin C
15%
Calcium
15%
Iron
8%
*The % Daily Value tells you how much a nutrient in a serving of food contributes to a daily diet. 2,000 calories a day is used for general nutrition advice.