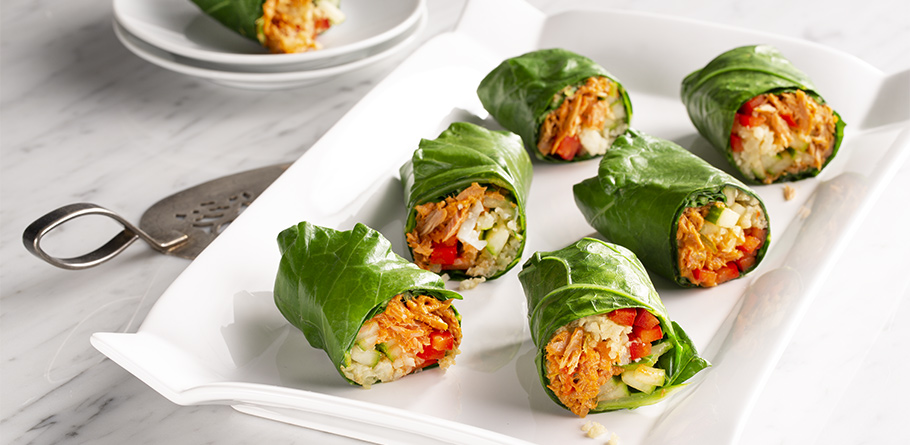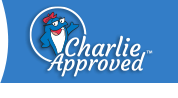 Ingredients:
2 pouches (2.6 oz.) StarKist Tuna Creations® BOLD Red Curry
4 large collard green leaves
½ cup cooked cauliflower rice
½ red pepper, sliced
1 3-inch section of an English cucumber, julienned
Directions:
Clean and cut the bottom of the hard stem of the collard green out, and trim down the remaining stem. Plunge into a pot of boiling water for 30 seconds; remove and place in a bowl of ice water to stop cooking and to cool. Drain and dry thoroughly.
Place 1 collard green leaf on a large cutting board. Arrange ¼ of the red pepper slices, 2 Tbsp. of the cauliflower rice, ½ a pouch of tuna and ¼ of the julienned cucumbers on the bottom third of the collard leaf, leaving about 2 in. free at the bottom.
Roll the bottom of the leaf up to cover the ingredients tightly. Fold the sides in to the center, and continue to roll the leaf.
Slice in half and place on a platter.
Recipe Nutrition Information
When using 2 pouches (2.6 oz. each) StarKist Tuna Creations® BOLD Red Curry
Nutrition Info
Servings Per Container: 2
Serving Size: 2 wraps (362g)
Amount Per Serving
DV%*
Calories
170
Total Fat
3.5g
4%
Saturated Fat
1.5g
8%
Trans Fat
0g
Cholesterol
25mg
8%
Sodium
380mg
17%
Total Carbohydrate
19g
7%
Dietary Fiber
10g
36%
Total Sugars
6g
Includes Added Sugars
3g
6%
Protein
20g
Vitamin D
1mcg
6%
Calcium
286mg
20%
Iron
3mg
15%
Potassium
586mg
10%
*The % Daily Value tells you how much a nutrient in a serving of food contributes to a daily diet. 2,000 calories a day is used for general nutrition advice.