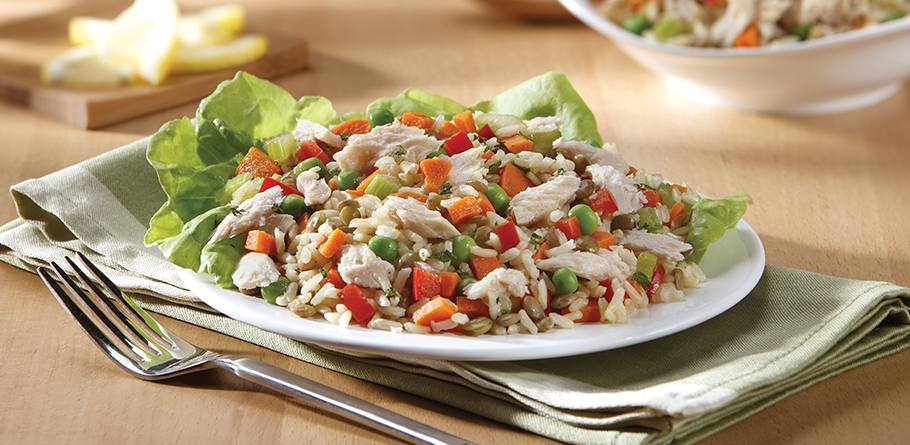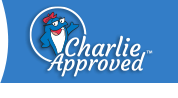 This easy Brown Rice and Tuna Salad recipe is full of colorful vegetables that have been sautéed, seasoned and blended with fluffy rice. Add Low Sodium White Albacore Tuna to make this a healthy dinner ready in less than 30 minutes!
Ingredients:
2 (2.6 oz.) Pouches - Low Sodium White Albacore Tuna in Water
2 cups cooked brown rice
1⁄2 cup lentils, uncooked
2 tsp. olive oil
1 tsp. garlic
1⁄2 medium onion, chopped
1 carrot, diced
1⁄2 red pepper, diced
1 celery stalk, diced
1⁄2 cup frozen peas
1 tsp. dried thyme
2 Tbsp. fresh parsley, chopped
Directions:
Cook lentils in water for 20 minutes, or until tender. Drain.
Heat olive oil in medium skillet. Sauté garlic, onion and carrot 2 – 3 minutes. Add remaining ingredients and cook until vegetables are just soft.
Place brown rice in a bowl and mix in lentils, sautéed vegetables and tuna. Stir in parsley, thyme and black pepper to taste.
Recipe Nutrition Information
When using 2 (2.6 oz.) Pouches - Low Sodium Albacore White Tuna in Water
Nutrition Info
Servings Per Container: 4
Serving Size: 298g
Amount Per Serving
DV%*
Calories
290
Total Fat
4g
6%
Saturated Fat
0.5g
3%
Trans Fat
0g
Cholesterol
15mg
5%
Sodium
65mg
5%
Total Carbohydrate
44g
15%
Dietary Fiber
10g
40%
Total Sugars
6g
Protein
19g
Vitamin A
90%
Vitamin C
60%
Calcium
6%
Iron
20%
*The % Daily Value tells you how much a nutrient in a serving of food contributes to a daily diet. 2,000 calories a day is used for general nutrition advice.