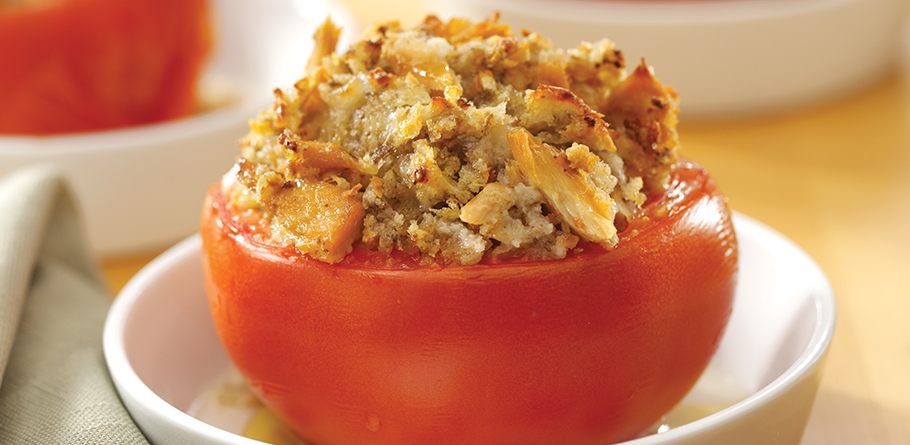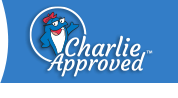 This Broiled Tuna Stuffed Tomatoes recipe is a nice start to a meal, or as a light meal! To make fresh breadcrumbs, process ½ pound French bread in food processor bowl fitted with metal blade. Freeze remaining breadcrumbs for later use.
Ingredients:
1 (6.4 oz.) Pouch or 2 (2.6 oz.) Pouches or 2 (5 oz.) Cans - Chunk Light Tuna in Water
6 ripe beefsteak tomatoes
1 – 2 Tbsp. butter or margarine
1 tsp. fresh minced garlic
1⁄2 medium onion, chopped
5 oz. crimini mushrooms, cleaned and trimmed, chopped finely
3 cups French or sourdough breadcrumbs, fresh, coarsely chopped
1 cup shredded part skim mozzarella cheese
1 – 2 Tbsp. olive oil
Directions:
Preheat oven to 450°F.
Halve each tomato; use a fork to break up the cut surface of each half, pressing down to make a shallow well. Arrange on a baking dish.
In a medium skillet, heat butter over low heat; add garlic and cook for 1 minute. Add onion and cook until softened. Add mushrooms and cook for another 2 minutes until just soft.
In a large bowl, combine tuna, garlic, onion, mushrooms, breadcrumbs and cheese.
Fill each tomato with a generous 1⁄2 cup filling. Drizzle olive oil over filled tomato halves. Bake for 10 – 12 minutes until heated through. Place under broiler just until tops are lightly browned and crisp.
Recipe Nutrition Information
When using 1 (6.4 oz.) or 2 Pouches (2.6 oz.) Chunk Light Tuna in Water
Nutrition Info
Servings Per Container: 12
Serving Size: ½ tomato (142g)
Amount Per Serving
DV%*
Calories
120
Total Fat
6g
9%
Saturated Fat
2g
10%
Trans Fat
0g
Cholesterol
10mg
3%
Sodium
190mg
8%
Total Carbohydrate
11g
4%
Dietary Fiber
1g
4%
Total Sugars
3g
Protein
8g
Vitamin A
15%
Vitamin C
20%
Calcium
10%
Iron
4%
*The % Daily Value tells you how much a nutrient in a serving of food contributes to a daily diet. 2,000 calories a day is used for general nutrition advice.