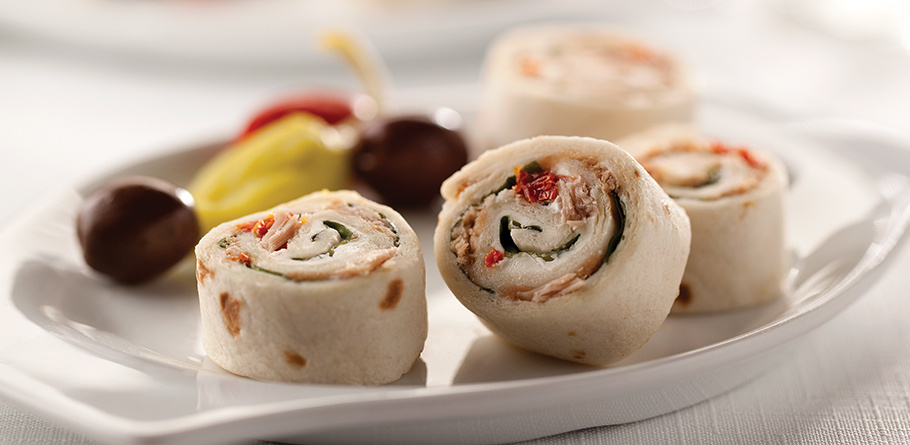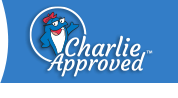 An easy appetizer that can be made ahead – just slice it when you are ready!
Ingredients:
2 (2.6 oz.) Pouches - Tuna Creations® Herb & Garlic
2 flour tortillas (8-inch)
2 oz. light cream cheese
10 basil leaves (medium - large)
4 sundried tomato pieces, packed in oil, julienned (or 1⁄2 cup of slices)
Directions:
Place 1 tortilla on a large piece of plastic wrap. Spread tortilla with 1 Tbsp. (1 oz.) cream cheese.
Place 5 basil leaves and the sundried tomatoes over the cream cheese. Place 1 pouch of tuna over the basil and tomatoes. Repeat with the second tortilla.
Roll the tortillas tightly. Wrap tightly in the plastic wrap and twist the ends to close it tightly around the tortilla. It is okay if the ends get crushed a little.
Place in the refrigerator for 2 – 4 hours or overnight.
Unwrap the tortilla roll and place on a cutting board. Slice into 1-inch pieces, discarding the ends. Place pieces on a plate to serve.
Recipe Nutrition Information
When using 2 (2.6 oz.) Pouches - Tuna Creations® Herb & Garlic
Nutrition Info
Servings Per Container: 6
Serving Size: 2 rolls (51g)
Amount Per Serving
DV%*
Calories
110
Total Fat
4.5g
7%
Saturated Fat
1.5g
8%
Trans Fat
0g
Cholesterol
15mg
5%
Sodium
280mg
12%
Total Carbohydrate
10g
3%
Dietary Fiber
1g
4%
Total Sugars
1g
Protein
8g
Vitamin A
4%
Vitamin C
8%
Calcium
6%
Iron
6%
*The % Daily Value tells you how much a nutrient in a serving of food contributes to a daily diet. 2,000 calories a day is used for general nutrition advice.