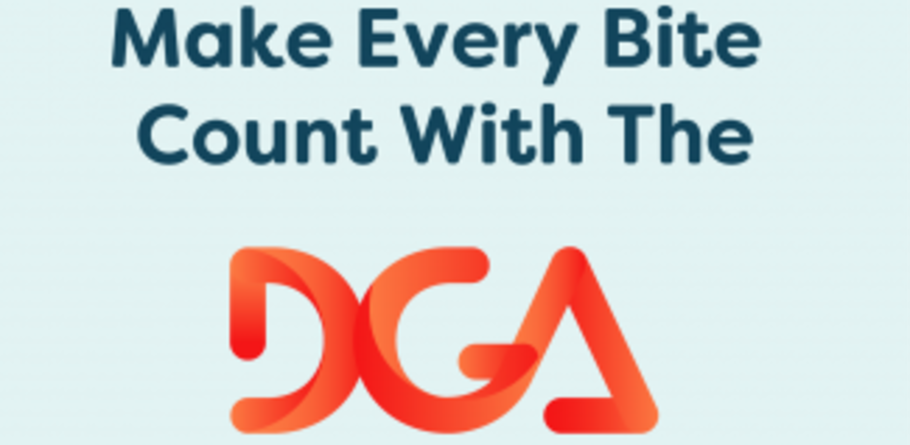 By: Laura Ali, MS, RDN, LDN
You've heard the saying – "it's not a sprint, it's a marathon". When it comes to making healthy food choices that is exactly how to think about it. The most recent edition of the Dietary Guidelines for Americans (DGA) were released in December and are based on years of sound scientific research about how Americans should be eating for long-term health and to help prevent chronic disease.
There are 4 key principles to the guidelines:
Make healthy food choices throughout your life.
Choose nutrient-dense foods and beverages that reflect your personal preferences, cultural traditions and budgetary considerations.
Focus on meeting food group needs with nutrient dense foods and beverages and stay within calorie limits
Limit foods and beverages higher in added sugars, saturated fat and sodium and limit alcoholic beverages.
For the first time the 2020 DGA include guidelines for what to eat at every stage of life – from pregnancy, to infancy and childhood and throughout adulthood. What we eat has a major impact on our health, now and in the future. By encouraging a flexible approach to eating a healthful diet, focusing on nutrient dense foods and reducing choices higher in saturated fat, sugar and sodium, Americans can truly make every bite count!
Eating more seafood has been shown to reduce the risk of heart disease and stroke, as well as promote better outcomes in pregnancy, improve infants' brain and eye health. However, less than ¼ of Americans eat the recommended amount of seafood a week.
Pregnancy: Before, during and after pregnancy, increasing the amount of seafood a women eats has been shown to have many positive effects for both the mother and child. Women are encouraged to eat 8 – 12 oz. of seafood a week and follow FDA's guidance for the types of fish to include in their diet.
Infants and Toddlers: Beginning at 6 months of age, complementary nutrient-rich foods from a variety of food groups should be introduced. 2 – 3 oz. of seafood, which contains important nutrients for a child's growth and development should be included weekly. Salmon is an excellent choice to start introducing seafood.
Children from 2 to 18: Exposing young children to a variety of nutrient-dense foods early in their life, when taste preferences are acquired, can influence their choices later in life. Most children don't eat nearly the recommended 6- 10 oz. of seafood weekly. Single serve, flavored tuna pouches are an excellent way to have kids experience seafood. Tuna Creations® Ranch, Honey BBQ and Hot Buffalo Style are some of the favorites for young children!
Adults: Seafood is lower in fat and cholesterol than other protein choices and many types are a natural source of Vitamin D and omega 3 fatty acids, nutrients that support hearth health and our immune systems. The guidelines recommend adults aim for 8 oz. of seafood a week, swapping it for higher fat protein choices. Even simple meals like a tuna salad sandwich for lunch or salmon cakes for dinner count and are easy ways to incorporate more seafood in your diet.
It is never too early or late to make healthy dietary choices that can promote health now, and down the road. Find healthy foods you enjoy and work them into your meals and snacks. For more ideas about how to add more seafood and other lean protein choices into your day, check out our recipes and pairing ideas!
U.S. Department of Agriculture and U.S. Department of Health and Human Services. Dietary Guidelines for Americans, 2020-2025. 9th Edition. December 2020. Available at www.DietaryGuidelines.gov .