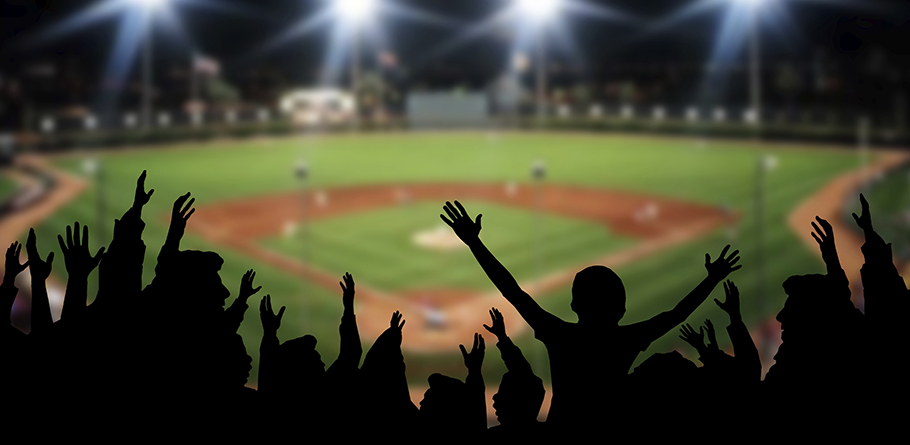 By: Laura Ali, MS, RD, LDN
Just like each ball player strives to hit a homerun when they step up to bat, most of us want to do the same for dinner. It can be hard to hit it out of the park every night, but practice, planning and preparation can certainly help prevent strikeouts. Try some of these quick tips to stay out of the weeknight slump!
Have a Game Plan – It takes time but you'll be ready to go right off the bat. Once a week sit down and write up your weekly menu. To make it a bit easier and fun, plan meals around different themes: Meatless Monday, Fiesta Friday, Salad Night, and Seafood Night. Occasionally add in comfort food night, new recipe night and "favorite from Mom's (or Grandma's) recipe box" and you'll be batting a thousand each night.
Get "On Deck" – Get everything ready for the next day after the dinner dishes are done. Pack lunches, make up snack bags, cut up vegetables for the next night's dinner or set up the crock-pot and everything you need to be ready to go in the morning.
Try a Change Up! – Hitting the sweet spot every night is tough, so mix it up to keep dinner exciting. Look for foods that are in season and take advantage of weekly sales to keep your meals fresh. Take a look at magazines or Pinterest for inspiration. Many food companies have wonderful ideas on their websites for new or interesting ways to use their products.
Team Work – Get your family involved! Even young children can help with planning, shopping and preparing meals. Establish some parameters and see how creative they can get. You get a double play here – your kids will start learning a little about food and what it takes to plan a meal, and you get a break from having to come up with every meal idea. Plus, the more they help, the more likely they are to eat what you serve without a protest.
Load the Bases – If your pantry is stocked with the essentials, you'll have what you need to make most meals. Keep staples like canned beans, pouches of tuna, canned tomatoes and tomato sauce, broth, canned fruits, flour and sugar, brown rice, quinoa and pasta and a variety of your favorite condiments and you'll be able to pull a healthy meal together in no time.