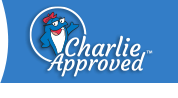 A summer standard remade, with distinctive herb and garlic flavors. Works in the dining room and on the picnic table.
Ingredients:
2 (2.6 oz.) Pouches - Tuna Creations® Herb & Garlic
1⁄2 lb. small yellow potatoes
1 cup fresh green beans, trimmed
8 red cherry tomatoes, halved
2 Tbsp. extra virgin olive oil
1 Tbsp. red wine vinegar
1 Tbsp. Dijon mustard
1 Tbsp. capers, drained
1 Tbsp. chopped fresh oregano
2 cups field greens or baby lettuce
Directions:
Cook potatoes in boiling water for 15 – 20 minutes, until just tender. Drain and immediately cool under running cold water.
Steam green beans in microwave until just tender, about 4 – 5 minutes. Cool immediately under running cold water or plunge in ice bath to cool.
Cut potatoes in quarters and place in a large bowl. Add green beans, tuna and tomatoes.
Place olive oil in small bowl. Whisk in vinegar and mustard until thick and creamy. Whisk in capers and oregano. Pour dressing over potato and tuna mixture and toss.
Serve over field greens.
Recipe Nutrition Information
When using 2 (2.6 oz.) Pouches - Tuna Creations® Herb & Garlic
Nutrition Info
Servings Per Container: 2
Serving Size: 402g
Amount Per Serving
DV%*
Calories
360
Total Fat
18g
28%
Saturated Fat
2.5g
13%
Trans Fat
0g
Cholesterol
30mg
10%
Sodium
740mg
3`%
Total Carbohydrate
31g
10%
Dietary Fiber
7g
28%
Total Sugars
6g
Protein
21g
Vitamin A
60%
Vitamin C
60%
Calcium
6%
Iron
15%
*The % Daily Value tells you how much a nutrient in a serving of food contributes to a daily diet. 2,000 calories a day is used for general nutrition advice.