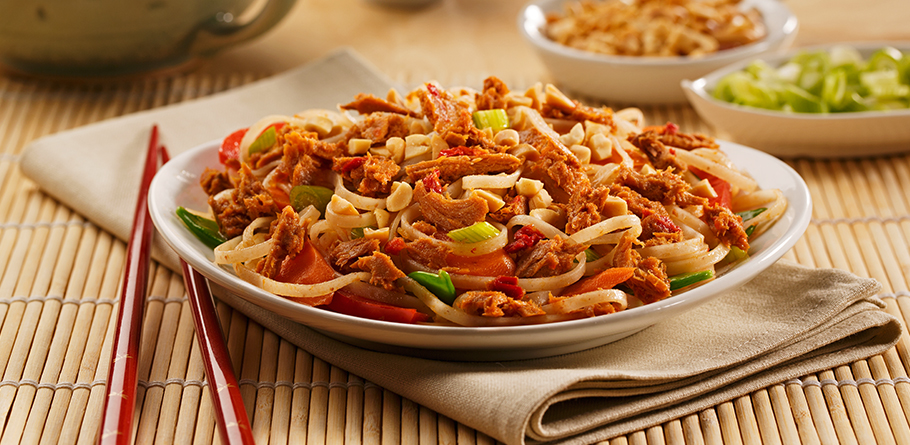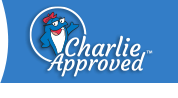 Ingredients:
2 (2.6 oz.) Pouches StarKist Tuna Creations® BOLD Thai Chili
1 Tbsp. canola or peanut oil
1⁄4 cup sliced carrots
1⁄2 cup sliced red peppers, cut in 2-inch pieces
3 scallions
1⁄2 cup snow peas, trimmed
2 oz. rice noodles, cooked (about 1 cup cooked)
2 Tbsp. chopped peanuts (optional)
Directions:
Heat oil over medium-high heat in a wok or sauté pan.
Add carrots, peppers, scallions and snow peas, toss with oil and cook until just tender.
Meanwhile, cook rice noodles in boiling water for 3 – 4 minutes. Drain and toss with vegetables.
Add tuna and toss to just heat through.
Divide between 2 plates and top with peanuts if desired.
Recipe Nutrition Information
When using 2 (2.6 oz.) Pouches - StarKist Tuna Creations® BOLD Thai Chili
Nutrition Info
Servings Per Container: 2
Serving Size: 184g
Amount Per Serving
DV%*
Calories
330
Total Fat
11g
17%
Saturated Fat
1.5g
8%
Trans Fat
0g
Cholesterol
30mg
10%
Sodium
530mg
22%
Total Carbohydrate
41g
14%
Dietary Fiber
4g
16%
Total Sugars
8g
Protein
17g
Vitamin A
90%
Vitamin C
90%
Calcium
6%
Iron
10%
*The % Daily Value tells you how much a nutrient in a serving of food contributes to a daily diet. 2,000 calories a day is used for general nutrition advice.