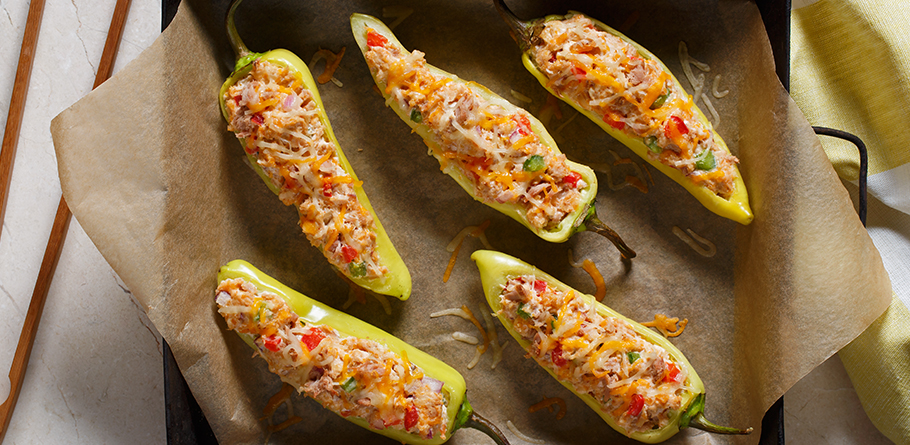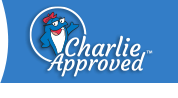 Wondering what to do with all those peppers from your garden?
Ingredients:
1 (2.6 oz.) Pouch - Tuna Creations® Hickory Smoked
4 oz. light cream cheese, softened
3⁄4 cup shredded cheddar jack cheese, divided
1⁄4 cup diced red and green peppers
1⁄8 cup diced red onion
1 garlic clove, minced
1⁄4 tsp. cayenne pepper
5 banana peppers, split in half and cleaned
Directions:
Preheat oven to 350°F.
Mix tuna, cream cheese, 1⁄2 cup shredded cheese, peppers, onion, garlic and cayenne pepper until smooth.
Spread tuna mixture inside each half pepper and place on a cookie sheet.
Bake in preheated oven for 4 minutes, until lightly browned on top. Top each pepper with 1–2 tsp. remaining cheese and place back in oven for 1 minute to melt cheese.
Serve with a drizzle of hot sauce if desired.
Recipe Nutrition Information
When using 1 (2.6 oz.) Pouch - Tuna Creations® Hickory Smoked
Nutrition Info
Servings Per Container: 10
Serving Size: 1 pepper half
Amount Per Serving
DV%*
Calories
70
Total Fat
4.5g
7%
Saturated Fat
3g
15%
Trans Fat
0g
Cholesterol
15mg
5%
Sodium
140mg
6%
Total Carbohydrate
2g
1%
Dietary Fiber
1g
4%
Total Sugars
1g
Protein
5g
Vitamin A
6%
Vitamin C
25%
Calcium
4%
Iron
0%
*The % Daily Value tells you how much a nutrient in a serving of food contributes to a daily diet. 2,000 calories a day is used for general nutrition advice.