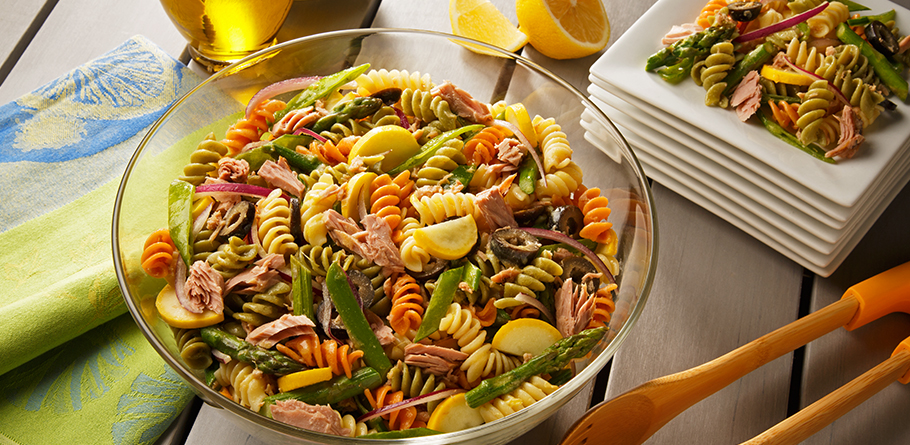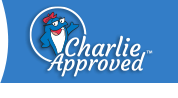 Cool off after a long day at the pool or the beach with our Spiral Pasta Salad. This salad is veggie heavy with asparagus, peas, zucchini, red onion and olives, along with Chunk Light Tuna and light Dijon vinaigrette dressing.
Ingredients:
1 (6.4 oz.) Pouch - Chunk Light Tuna in Water
2 cups tri-color spiral pasta (uncooked)
1 cup asparagus, cut in 2-inch pieces
1 cup slivered pea pods
1⁄2 small zucchini or yellow squash, diced
1⁄2 small red onion, sliced
1 can (6 oz.) sliced ripe olives, drained
¾ cup light Dijon vinaigrette dressing
Directions:
Cook pasta according to package directions. During the last 3 minutes of cooking add asparagus pieces. Drain pasta and asparagus and run under cold water to cool.
In a large bowl combine tuna, pasta, asparagus, peapods, zucchini, red onion and ripe olives.
In a small bowl, whisk together olive oil, lemon zest and mustard. Gradually whisk in lemon juice.
Pour dressing over pasta mixture and combine well. Chill until ready to serve.
Recipe Nutrition Information
When using 1 (6.4 oz.) Pouch - Chunk Light Tuna in Water
Nutrition Info
Servings Per Container: 6
Serving Size: 210g
Amount Per Serving
DV%*
Calories
360
Total Fat
13g
20%
Saturated Fat
2g
10%
Trans Fat
0g
Cholesterol
15mg
5%
Sodium
320mg
113%
Total Carbohydrate
48g
16%
Dietary Fiber
4g
16%
Total Sugars
4g
Protein
16g
Vitamin A
10%
Vitamin C
30%
Calcium
6%
Iron
20%
*The % Daily Value tells you how much a nutrient in a serving of food contributes to a daily diet. 2,000 calories a day is used for general nutrition advice.