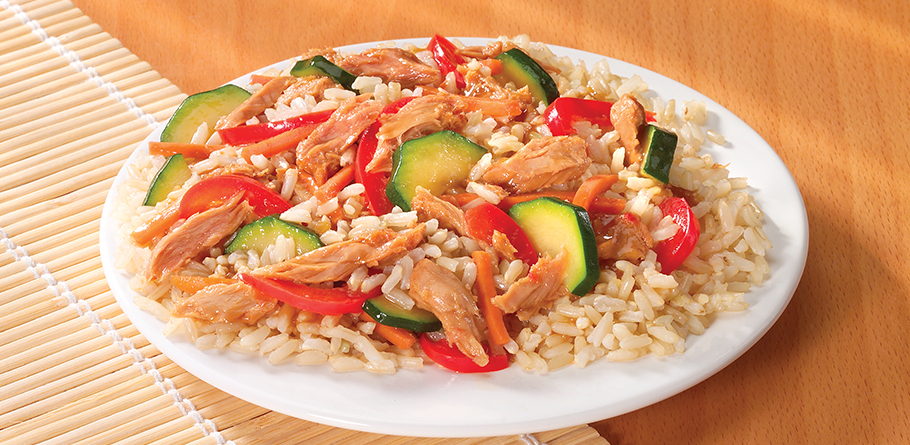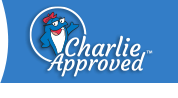 Toss these delicious ingredients into the wok for an Asian-inspired dish.
Frozen, stir-fry vegetable mix (16 oz. bag) would work in place of fresh vegetables.
Ingredients:
2 (2.6 oz.) Pouches - Tuna Creations® Sweet & Spicy
1 Tbsp. sesame oil
1 cup sliced zucchini, cut in half circles
1⁄2 red bell pepper, sliced or large dice
1⁄2 cup matchstick carrots
1 clove garlic, minced
2 Tbsp. low sodium soy sauce
1⁄2 cup water
1 Tbsp. cornstarch
Sesame seeds for garnish (optional)
Directions:
Heat oil in large skillet or wok over medium-high heat. Stir-fry zucchini, red bell peppers and garlic 1 – 2 minutes. Add carrots and stir-fry an additional 1 – 2 minutes.
Mix soy sauce with 1⁄2 cup water. Add cornstarch and stir to dissolve. Add to vegetables. Cook 1 – 2 minutes until sauce is thickened.
Stir in tuna and stir fry 1 minute – just to heat through. (Don't over-stir.)
Serve over rice if desired.
Recipe Nutrition Information
When using 2 (2.6 oz.) Pouches - Tuna Creations® Sweet & Spicy
Nutrition Info
Servings Per Container: 2
Serving Size: 1-½ cups (282g)
Amount Per Serving
DV%*
Calories
200
Total Fat
8g
12%
Saturated Fat
1g
5%
Trans Fat
0g
Cholesterol
30mg
10%
Sodium
800mg
33%
Total Carbohydrate
15g
5%
Dietary Fiber
2g
4%
Total Sugars
7g
Protein
18g
Vitamin A
140%
Vitamin C
100%
Calcium
4%
Iron
8%
*The % Daily Value tells you how much a nutrient in a serving of food contributes to a daily diet. 2,000 calories a day is used for general nutrition advice.