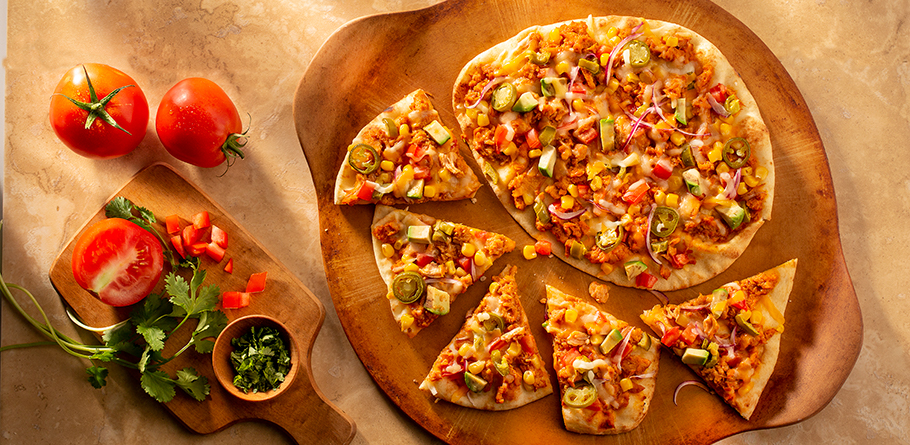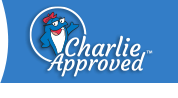 Tip: You could use Jack cheese or Colby-Jack cheese.
Ingredients:
2 pouches (2.6 oz. each) StarKist® Chicken Creations® Original BBQ
1 naan flatbread
½ avocado, diced
¼ cup pickled jalapeño peppers
¼ cup canned corn, drained
¼ cup diced tomato
2 Tbsp. sliced red onion
¼ cup shredded Mexican Style Four Cheese
1 tsp. vegetable oil
Chopped fresh cilantro
Directions:
Preheat the grill or grill pan to medium, and lightly coat the naan with oil. Grill the naan over direct heat for 2 minutes or until just lightly toasted.
Quarter the jalapeños and mix them with avocado to prevent browning.
Transfer the naan to a baking sheet and top with BBQ chicken, avocado and peppers, corn, tomatoes, sliced red onion and cheese. Cook for 3 to 4 minutes, until the cheese melts.
Top with fresh cilantro.
Recipe Nutrition Information
2 pouches (2.6 oz. each) StarKist® Chicken Creations® Original BBQ
Nutrition Info
Servings Per Container: 2
Serving Size: ½ pizza
Amount Per Serving
DV%*
Calories
390
Total Fat
20g
26%
Saturated Fat
5g
25%
Trans Fat
0g
Cholesterol
55mg
18%
Sodium
970mg
38%
Total Carbohydrate
33g
12%
Dietary Fiber
5g
Total Sugars
5g
10%
Includes Added Sugars
5g
10%
Protein
21g
Vitamin D
0mg
0%
Calcium
150mg
10%
Iron
2mg
10%
Potassium
510mg
10%
*The % Daily Value tells you how much a nutrient in a serving of food contributes to a daily diet. 2,000 calories a day is used for general nutrition advice.