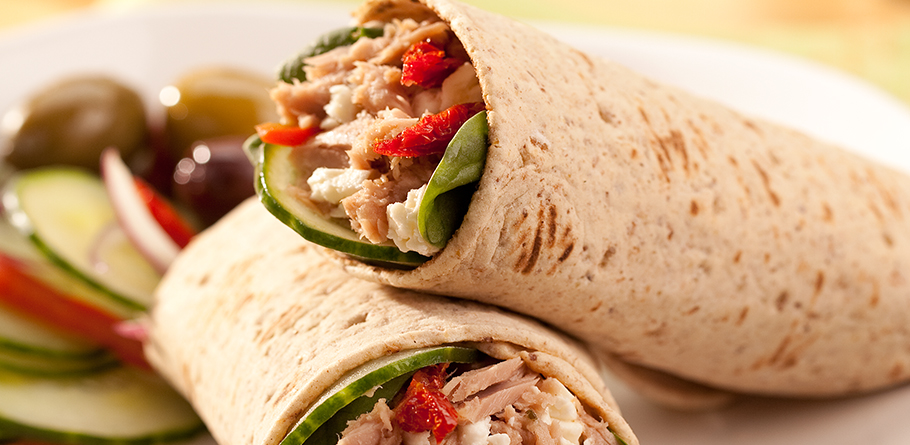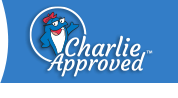 A light and fresh sandwich, perfect for a quick lunch.
Ingredients:
1 (2.6 oz.) Pouch - Tuna Creations® Herb & Garlic
1 flatbread wrap
1⁄4 cup fresh baby spinach leaves
2 Tbsp. feta cheese
4 thin cucumber slices
2 Tbsp. chopped roasted red peppers
2 oil-packed, sun-dried tomatoes, cut into strips
1 Tbsp. balsamic vinaigrette
Directions:
Place flatbread wrap on plates. Cover center 2⁄3 of wrap with spinach leaves.
Top with tuna, cheese, cucumber, peppers and sun-dried tomatoes.
Drizzle with dressing.
Roll tightly and cut in half.
Recipe Nutrition Information
When using 1 (2.6 oz.) Pouch - Tuna Creations® Herb & Garlic
Nutrition Info
Servings Per Container: 1
Serving Size: 1
Amount Per Serving
DV%*
Calories
360
Total Fat
15g
23%
Saturated Fat
4g
20%
Trans Fat
0g
Polyunsaturated Fat
45g
15%
Cholesterol
45mg
15%
Sodium
1040mg
43%
Total Carbohydrate
31g
10%
Dietary Fiber
4g
16%
Total Sugars
7g
Protein
25g
Vitamin A
15%
Vitamin C
50%
Calcium
10%
Iron
15%
*The % Daily Value tells you how much a nutrient in a serving of food contributes to a daily diet. 2,000 calories a day is used for general nutrition advice.