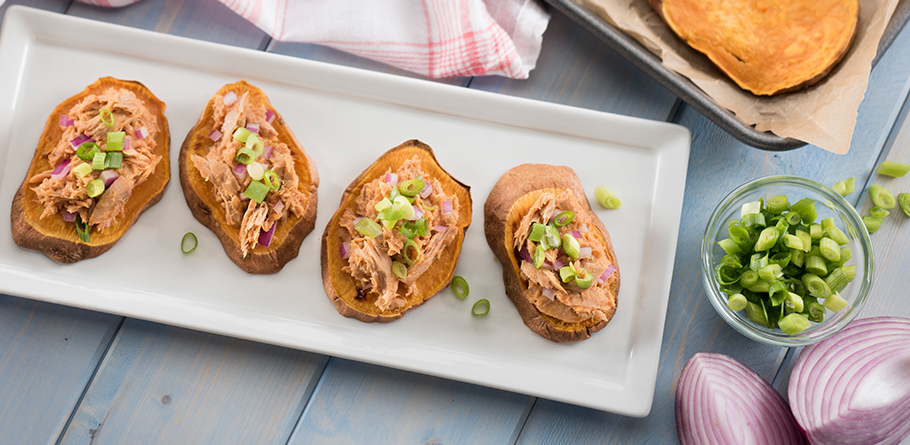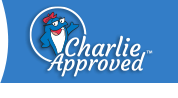 It's sweet…it's spicy and it's delicious! Add some heat to your sweet potato toast with our Tuna Creations® Hot Buffalo!
Alternate cooking directions: If making lengthwise sweet potato toasts, cut into ¼ inch slices and place it toaster. Toast until browned on both sides. This may take a couple of rotations in the toaster. Place on platter and top with 2 – 3 Tbsp. tuna mixture.
Ingredients:
2 – 2.6 oz. pouches StarKist Tuna Creations® BOLD Hot Buffalo
1 sweet potato sliced into 1⁄4 inch slices (short end)
2 Tbsp. dice red onion
1 Tbsp. chopped scallion (optional)
Directions:
Preheat oven to 425°F. (This works best with small round slices)
Spray cookie sheet lightly with cooking spracy
Slice sweet potato into 1⁄4 inch slices (Lengthwise or small rounds) and place on cookie sheet.
Place in oven and bake until browned. Flip slices and brown on the other side. (If not browned, turn on broiler and broil for 2 – 3 minutes on each side)
Meanwhile, place Tuna Creations in a small bowl and mix in diced onion.
Place sweet potato rounds on a platter. Top with 1 Tbsp. tuna mixture and garnish with chopped scallions if desired.
Recipe Nutrition Information
2 - 2.6 oz. pouches, StarKist Tuna Creations® BOLD Hot Buffalo
Nutrition Info
Servings Per Container: 8
Serving Size: 2 small toasts
Amount Per Serving
DV%*
Calories
40
Total Fat
0g
0%
Saturated Fat
0g
0%
Trans Fat
0g
0%
Cholesterol
10mg
3%
Sodium
170mg
7%
Total Carbohydrate
5g
2%
Dietary Fiber
1g
4%
Total Sugars
2g
Protein
4g
Vitamin A
90%
Vitamin C
8%
Calcium
0%
Iron
2%
*The % Daily Value tells you how much a nutrient in a serving of food contributes to a daily diet. 2,000 calories a day is used for general nutrition advice.