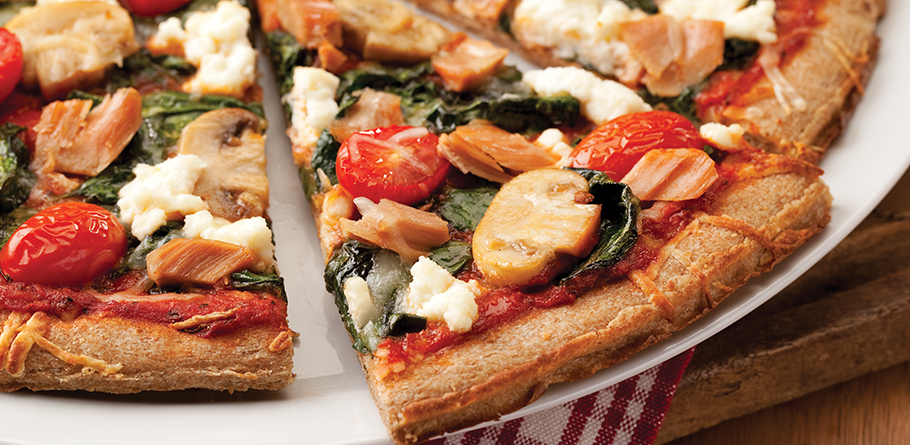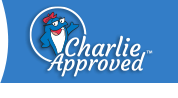 Swap out the pepperoni and cheese for a new Friday night favorite! Our Spinach Tuna Pizza is made with Yellowfin Tuna in Extra Virgin Olive Oil, fresh spinach, mushrooms, tomatoes and ricotta cheese. Bake until lightly browned and sprinkle with Italian blend cheese.
Ingredients:
2 (2.6 oz.) Pouches - StarKist E.V.O.O.® Yellowfin Tuna in Extra Virgin Olive Oil
4 individual whole wheat pizza crusts or 1 large whole wheat crust
1 cup pizza sauce
1 Tbsp. olive oil
4 cups baby spinach (1 bag)
1 clove garlic, minced (or 1⁄2 tsp. jarred minced garlic)
1 cup sliced mushrooms
8 cherry tomatoes, sliced in half
1⁄2 cup ricotta cheese
1⁄2 cup shredded Italian blend cheese
Directions:
Preheat oven to 425°F.
Place pizza crusts on baking sheet. Spread with 1⁄4 cup sauce.
Meanwhile heat olive oil over medium low heat. Add garlic, spinach, and mushrooms and cook until spinach is wilted and mushrooms are softened.
Top pizzas with 1⁄4 spinach and mushroom mixture. Place ricotta cheese, tomatoes and tuna around the top of the pizza shell.
Bake for 8 – 10 minutes until lightly browned. Remove from oven and sprinkle with Italian Cheese.
Recipe Nutrition Information
When using 2 (2.6 oz.) Pouches - StarKist E.V.O.O.® Yellowfin Tuna in Extra Virgin Olive Oil
Nutrition Info
Servings Per Container: 4
Serving Size: 319g
Amount Per Serving
DV%*
Calories
530
Total Fat
21g
32%
Saturated Fat
7g
35%
Trans Fat
0g
Cholesterol
30mg
10%
Sodium
1100mg
10%
Total Carbohydrate
61g
20%
Dietary Fiber
5g
20%
Total Sugars
5g
Protein
28g
Vitamin A
40%
Vitamin C
35%
Calcium
30%
Iron
30%
*The % Daily Value tells you how much a nutrient in a serving of food contributes to a daily diet. 2,000 calories a day is used for general nutrition advice.